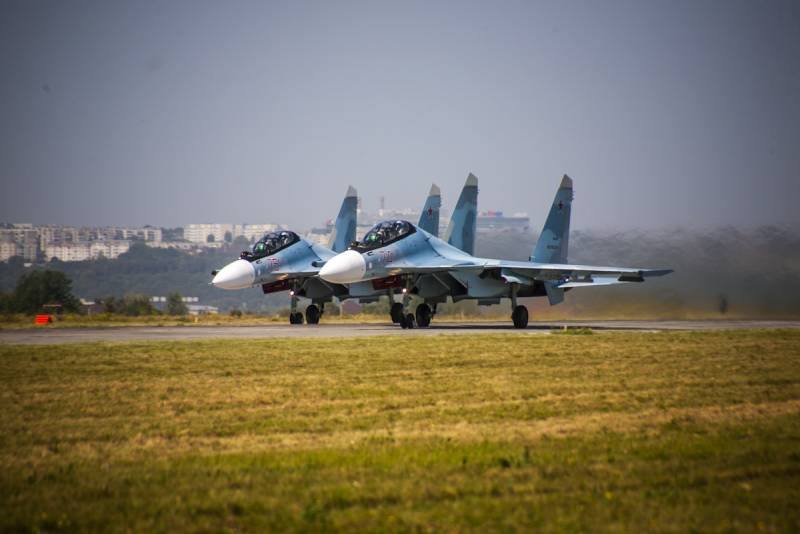 Russian Baltic combat aircraft
fleet
conducted exercises to destroy naval targets in the Baltic Sea. The maneuvers took place against the backdrop of the large-scale NATO exercises Baltops. This was reported by the Baltic Fleet press service.
The press service said that more than ten maritime aircraft took part in the exercises
aviation
Baltic Fleet. The attack on offshore facilities was carried out by the Su-24 and Su-30SM under the guise of Su-27 fighters. Past exercises are considered successful.
The crews of the front-line bomber Su-24 and Su-30SM of the Baltic Fleet naval aviation, during the planned trainings, worked out conventional air strikes on surface targets in naval ranges in the Baltic Sea
- said in a statement.
As previously reported, NATO's BALTOPS 2020 exercises are currently underway in the Baltic Sea near Russian borders, in which both Alliance ships and aircraft participate. In total, at least 29 ships, 29 aircraft and helicopters, as well as about 3 thousand military personnel take part in them.
The forces and means of the Baltic Fleet conduct round-the-clock monitoring of the ongoing exercises.