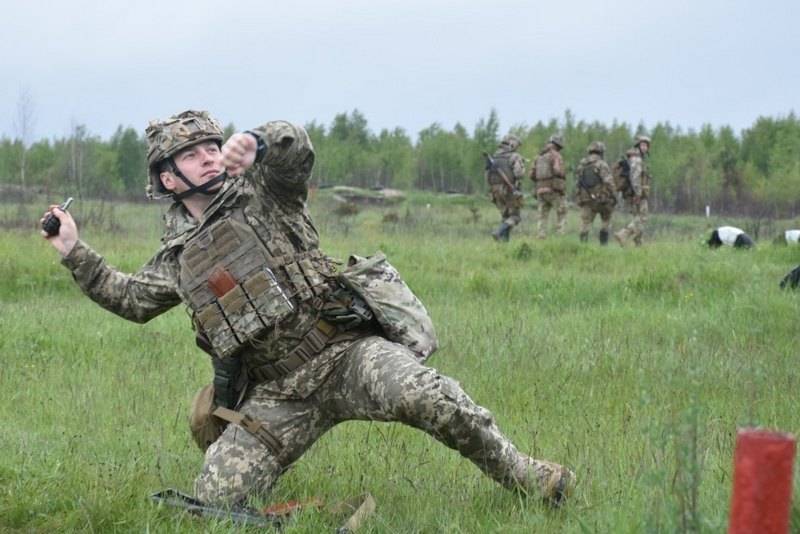 Immediately two airborne assault brigades of the Armed forces of Ukraine conducted exercises with the use of the army
aviation
"Ukrainian army. According to the press service of the command of the Airborne Assault Troops (DSHV) of Ukraine, the exercises were attended by servicemen of the 95th separate airborne assault brigade (95th Airborne Brigade) and 81 separate airmobile brigade (81 OaemBr).
The report said that 95 brigade ODSShBr conducted a training camp at a training ground in the Zhytomyr region. It mainly concerned officers and was conducted with company commanders, batteries, and their deputies. At the same time, 81 OaemBr conducted a series of parachute jumps near Kramatorsk, where it is deployed. Jumps were made from Mi-8 army aviation helicopters. It is announced about jumping from a height of 800 and 600 meters. Landing from military transport aircraft was not carried out, there were also no discharges of equipment.
Without going into the details of the exercises (there is nothing new in them - they shot and jumped as they could, all the more without dumping equipment), we note that the Ukrainian Airborne Assault Forces are not so called. The thing is that until 2018 they were called the Highly Mobile Landing Forces (Airborne Forces), but were used as combined arms units. By 2014, only the 25th Airborne Brigade was able to land from the air, as the corresponding equipment was in service, the rest of the Ukrainian airborne forces were armed with a combined arms.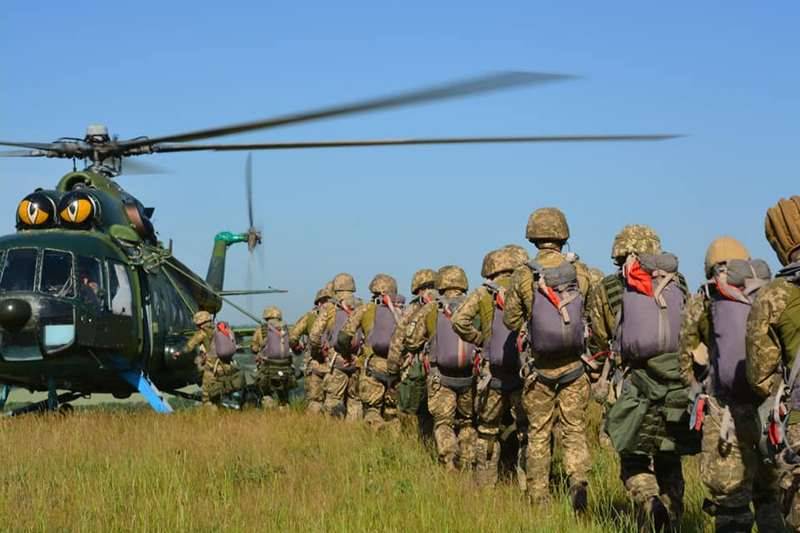 The outbreak of war in the Donbass hit the troops of the Armed Forces of the Armed Forces, which during the conflict turned into simply "elite" infantry. Due to the large losses of equipment in the arsenal of the DSB, mainly BMP-1 and BMP-2 are instead of the BMD. In addition, these units are armed with domestic production equipment, which is also not adapted for landing. Therefore, even during the exercises, no special differences from infantry were found. Unless, parachute jumps, and even then not all involved military personnel participated in them.
Thus, it can be summarized that all the "high-profile" statements about conducting exercises of precisely the airborne landing units of Ukraine have nothing to do with these exercises, except for the name of the units. Skydiving in no way can say that this is a landing. In the modern Ukrainian army, the airborne units have turned into combined arms, but the most combat-ready and therefore often used in the Donbass.