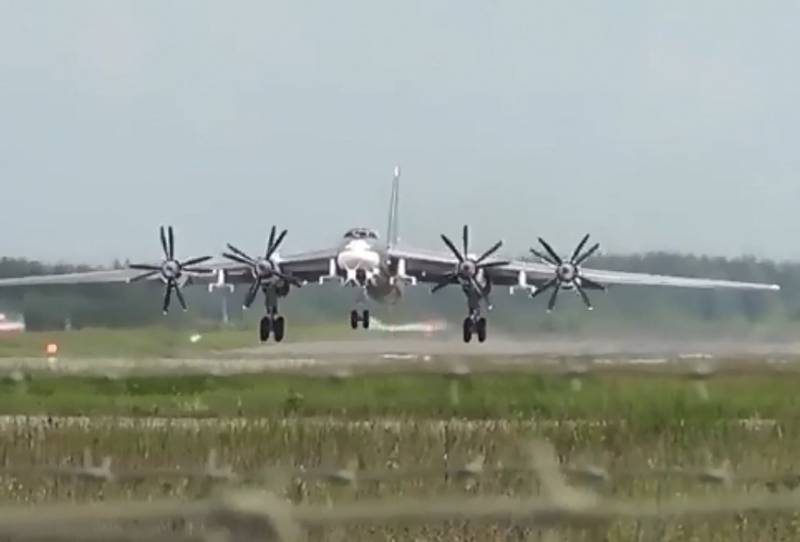 To escort Russian missile carriers, the Americans took off their fighters. Russian Tu-95 flew over the Pacific, as well as over the Bering, Chukchi and Okhotsk seas.
This was reported in the Ministry of Defense of the Russian Federation.
Russian strategic missile carriers Tu-95 conducted a long 11-hour flight over neutral waters. On some sections of the route of our aircraft, they were accompanied by American F-22 Raptor fighters.
As the Russian Ministry of Defense emphasizes, such flights are common practice and are conducted by the aerospace forces of the Russian Federation on a regular basis. They do not contradict international law and pass in compliance with all the rules established in the world.
Russian flights
aviation
pass over the waters of the Atlantic and Pacific Oceans, as well as the Black and Mediterranean Seas.
The practice of mutual interception of bomber or reconnaissance aircraft by fighters of other states has already become a tradition. Russian planes likewise intercept and escort American bombers and reconnaissance aircraft. For example, on April 20, the Su-35 of the Russian Aerospace Forces successfully intercepted a U.S. Air Force reconnaissance scout moving toward military facilities in Syria.