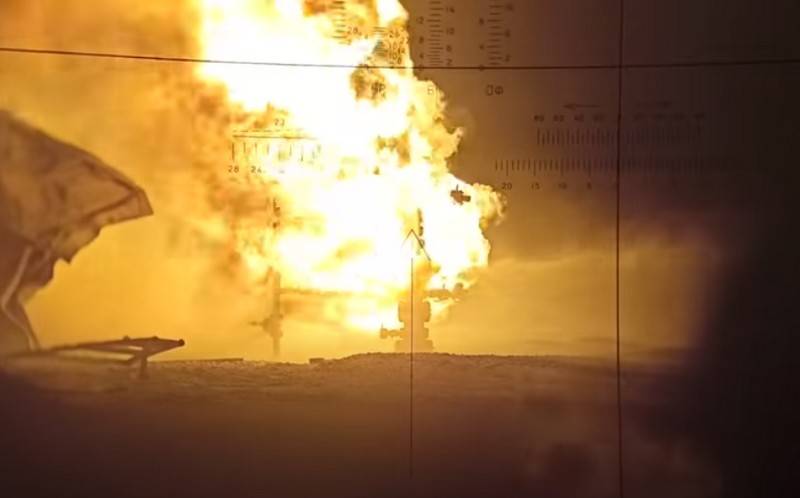 A video appeared on the Web of using the MT-12 Rapira anti-tank gun when extinguishing a burning oil well in the Irkutsk Region. The corresponding video was posted by the Ministry of Defense on its YouTube channel.
As explained, the calculation of the artillery guns and the gun itself were transferred to the field from the Samara region. By the time the gunners appeared, the fire had not been able to be extinguished for a week, all standard methods were powerless. The delivered gun was installed at a minimum distance from the target, after which the calculation fired several shots almost "at point blank range", having managed to cut off the fountain reinforcement, thereby knocking down the flame. After that, the oil workers managed to seal the well and put out the fire.
Gun and calculation transferred military transport
aviation
from the Samara region. From the smallest possible distance of 180 meters, the artillerymen cut off the fountains from the shell with jewelry precision. The work of the gunners helped to establish blowout preventive equipment for further sealing the well and eliminating the fire
- said the press service of the Central Military District.
Representatives of the Pacific Terminal company said that a fire at the well broke out due to depressurization of the fountain valves on May 30 and all attempts to extinguish it failed.
Without the intervention of artillerymen and their anti-tank gun, nothing would have happened
- emphasized in the company.