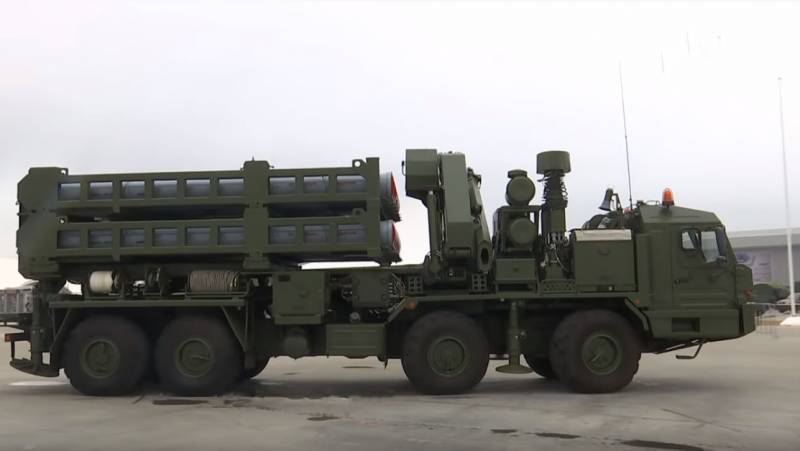 The Ministry of Defense will soon receive three regiments of the S-400 Triumph anti-aircraft missile system and four sets of the Vityaz S-350 anti-aircraft missile system. The corresponding contract was signed between the Almaz-Antey concern and the military department. This was reported by the press service of the concern.
Concern East Kazakhstan Almaz-Antey and the Russian Ministry of Defense entered into contracts for the supply to the Russian military department of three regiments of the S-400 Triumph anti-aircraft missile system and four sets of S-350 Vityaz air defense systems. All equipment will be transferred to the Armed Forces of the Russian Federation no later than 2023
- said in a statement.
Earlier it was reported that in 2020 the Ministry of Defense will receive four regiment sets of S-400 air defense systems, there are no exact data on the S-350 Vityaz air defense system, so we will wait for official reports. The first set of S-350 officially entered service in February 2020, although the transfer of equipment was reported back in December last year.
The S-350 Vityaz air defense system is a medium-range complex used to organize air defense of important administrative or military targets against air strikes of various means. It is focused on the creation of multi-stage protection, ensuring the safety of the airspace of the state. SAM can hit manned
Aviation
(aircraft, helicopters), drones, as well as cruise and ballistic missiles. In addition, it is able to prevent impacts from low-flying objects. The complex is designed to replace the troops S-300PS and Buk-M1-2.
The Triumph C-400 air defense missile system is designed to destroy strategic and tactical aircraft, ballistic missiles, hypersonic targets and other air attack weapons in conditions of radio-electronic and other types of counteraction.