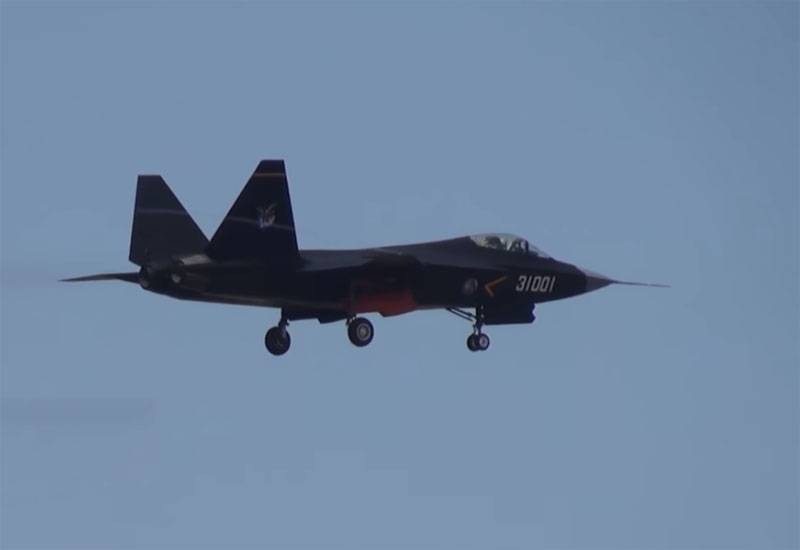 More than 7 years have passed since the first flight of the Chinese fighter of a new generation (at that time - the prototype) J-31. This combat vehicle in China is positioned as the future carrier-based fighter, which can be the basis of the wing of Chinese-made aircraft carriers - starting with Type003 (promising aircraft carriers with a flat deck).
More than 7 years is an unacceptably long period, according to modern China. It is noted that the FC-31 (another variant of the name of the multi-role fighter J-31) "could have been in the PLA Air Force / Navy for several years." But the arming is delayed.
Now in China, they decided to identify the reason why another fifth-generation fighter has already been adopted (the J-20), and with the J-31 there are problems in this regard and it is still not put into service.
It is noted that between the J-20 and J-31 a big difference
It consists in the fact that initially the FC-31 project did not receive funding from the military budget of China, unlike the J-20 project. The J-31 project was funded exclusively by a development company, which aimed to create a suitable prototype that could interest the Ministry of Defense. In the end, the PRC military was really interested in the FC-31 project, but, as they say in China, "a lot of time was missed, the project was moving slowly."
Today, the J-31 fighter continues to bring to mind. At the same time, the main problem in its implementation was and remains the problem of an engine suitable for such a fighter to become decked.
Against such a background, materials about the allegedly possible export of the J-31 began to appear in China. Officially, these materials have not yet been confirmed. At the same time, they say that the J-31 in the export version could be used precisely as air force planes, and not as combat weapons
aviation
Navy.
These statements are more like trying to find a reason and justify the fact that over the 7,5 years since the first flight, the J-31, designated as a fifth-generation carrier-based fighter, has not shown landing on the deck of an aircraft carrier.