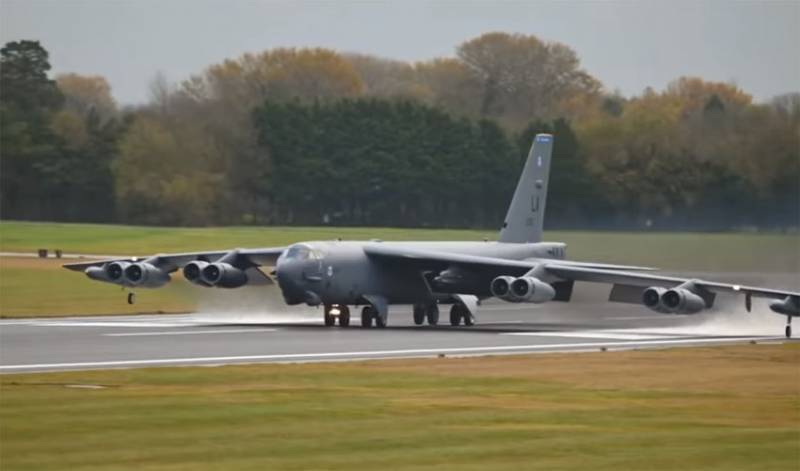 The network is discussing the statement of the leadership of the Ukrainian consulting group Defense Express. We are talking about the statement, which refers to the ability to strike at the Russian Federation. It is indicated that the American strategic bombers B-52H Stratofortress can do this.
It is noted that the missiles of the American "strategists" are able to achieve goals without entering the carriers themselves into the range of Russian air defense.
The Ukrainian company published such materials after the flight of the B-52H Stratofortress in the airspace over the Arctic.
The published material notes that the range of launch of cruise missiles carried by strategic bombers of the US Air Force is up to 1,2 thousand km, "which is quite enough to strike at the main strategic targets of Russia in the Arctic and part of Siberia."
From the material:
And the range of target detection by Russian S-400 systems is only 600 km.
It is noted that the B-52H bombers' cruise missiles "are capable of destroying the Russian Arctic military bases and the infrastructure of the NSR (Northern Sea Route)." Defense Express added that such "destruction" (NSR infrastructure) could disrupt the activities of several regions of Russia and damage a significant part of the Russian economy.
The company said that the United States demonstrated to Russia its capabilities in this regard.
The network noted the strangeness of the very argument presented by the Ukrainian company, recalling that Russia is a country with nuclear and hypersonic
weapons
.