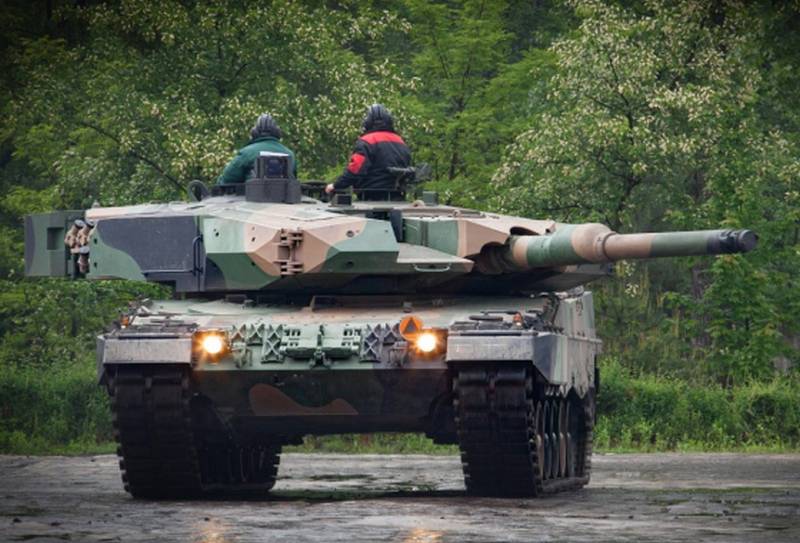 Polish army began to receive modernized
Tanks
Leopard 2PL. Work on modernization is carried out by the consortium "Polish
armory
group "(Polska Grupa Zbrojeniowa SA - PGZ), according to TSAMTO.
According to the publication, the Polish consortium PGZ delivered the first two Leopard-2PL tanks that underwent modernization to the Polish armed forces. The delivery of three more tanks is expected within the next week. The tanks will go into service with the 10th Armored Cavalry Brigade of the 11th Armored Cavalry Division.
Reportedly, modernization are tanks "Leopard-2A4", which are in service with the Polish army. The modernization includes: replacing hydraulic gun stabilization systems and turret drive with electric ones and improving the gun while maintaining its length and adapting it to new ammunition. In addition, the Leopard-2PL is equipped with modified sighting and observation systems for the commander and gunner with the 3rd generation thermal imaging camera. Additional armored modules and a new fire extinguishing system are installed on the tower. The technical condition of the tanks is also fully restored.
All work is carried out by Polish defense enterprises. A total of 2 Leopard-128A2 MBTs of the Polish army, obtained from the presence of the Bundeswehr in 4-2002, will be upgraded to the Leopard-2003PL level.