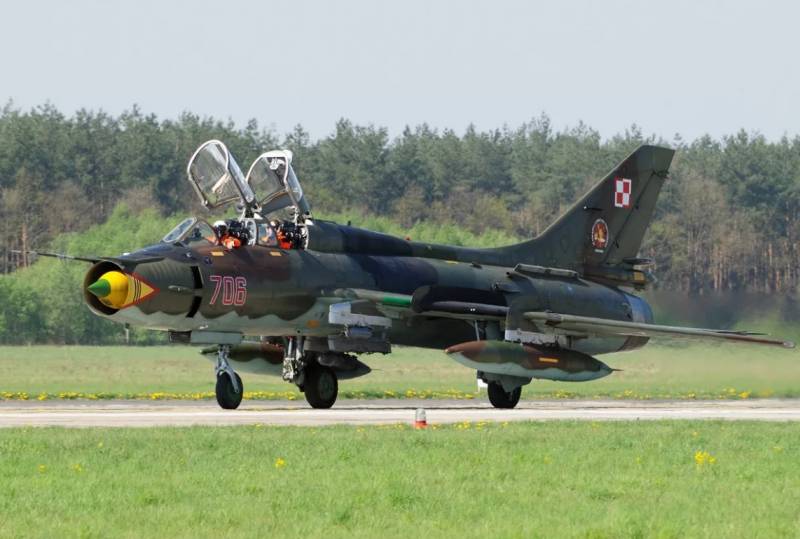 The Polish military announced the completion of negotiations and the conclusion of an agreement providing for a major overhaul
aviation
AL-21F3 engines equipped with Su-22 fighters, which are still in service with the country's Air Force.
The company Wojskowe Zakłady Lotnicze nr 2 SA, specializing in the repair of aircraft, was chosen as the contractor, since, according to the customer, she is the sole owner of the technical documentation for these engines, which gives this company exclusive rights to work with AL-21F3.
The amount of the contract is $ 3,04 million. In total, 18 Su-22s are planned to be brought back to life. They plan to operate their Polish Air Force until the exhaustion of the resource, which was extended in 2014. Airplanes still fly, despite the Polish desire to acquire new American-made fighters.
These aircraft have very low combat value, but they are intensively used, for example, in training JTAC operators [leading combat aircraft from the front line] or radar station calculations
- The Defense24 edition writes, commenting on the decision to return the Su-22 to flight condition.
For our part, we note that questions are raised by statements about the exclusive rights of the Polish company WZL No. 2 to the AL-21F3 engine. This power plant was developed in the Soviet OKB-165 on the basis of AL-21F, differing from it in increased traction and improved characteristics.