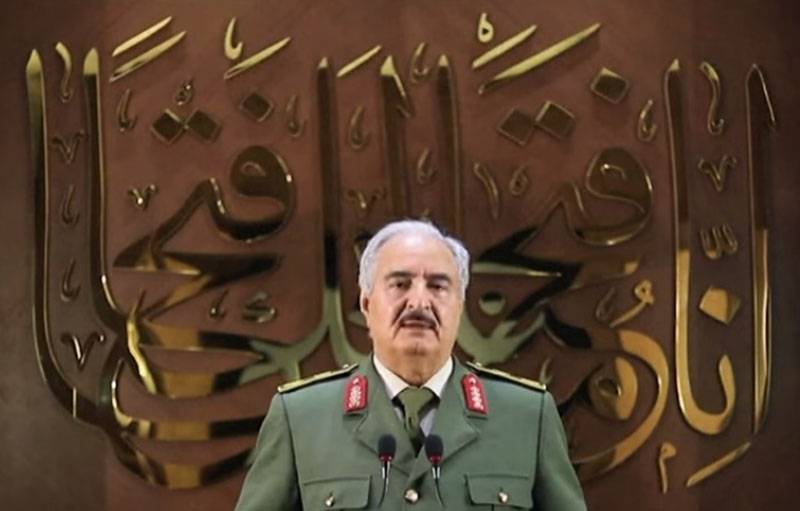 From Libya, reports have come that the parties to the conflict have decided on negotiations. If you believe the reports of Libyan information sources, the forces of the so-called Government of National Accord and the Libyan National Army have agreed to resume the negotiation process in the 5 + 5 format.
This format was previously presented during a special conference in Berlin.
It is assumed that the outcome of the negotiations may be a declaration that prescribes the refusal of the PNS and LNA to receive arms and military equipment from abroad.
In the Libyan media:
It is necessary to solve the problem of stopping the buildup of arms concentration in Libya. A large amount remains in the country
weapons
.
At the same time, some time ago it was reported that PNS forces Fayez Saraj, with active Turkish support (probably the use of Turkish attack drones) attacked the position of MNA of Marshal Haftar in the area of ​​Al-Vishka settlement. Announced the destruction of several pieces of VLA equipment, including pickups armed with anti-aircraft guns. Announced the use by forces of PNS and artillery mounts.
If the allegations of readiness for negotiations and the ongoing fighting in Libya against this background are true, then this may indicate that the same PNS forces are by no means uniform in their composition and interests. If the Libyan armed forces have an interest in the negotiations, then the militants brought by Turkey from the Syrian Idlib certainly do not have such an interest.