The majority of Russians believed that Damascus was Moscow's best friend, Assad Jr. would owe us the grave of life for keeping him on the throne.
The Russian military systematically and regularly made sacrifices on the altar of the Syrian state, as a result of a slurred piece around the capital and the Russian base, they nevertheless created a country free of terrorists again, they saved the Assad regime at the very last moment and ...
And here she is, thanks.
Yes, not from Assad himself. Yes, "only" from the assistant speaker of the Syrian parliament. But the fact: Mr. Khaled al-Abudi, who occupies such a dusty position, allowed himself to openly throw out a little swearing and promises to declare Russia an occupant in our direction.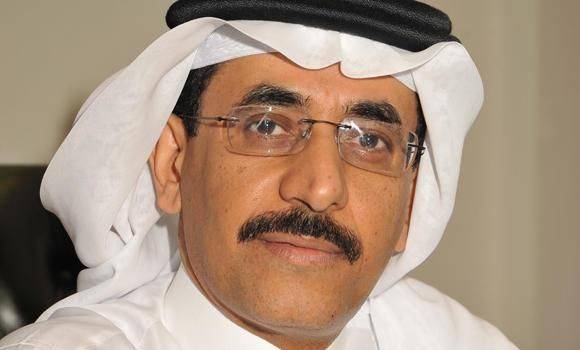 Yes, not in an official statement, not from the parliamentary rostrum, but in his personal Facebook. Nevertheless, rudeness even on a page in the FB is rudeness.
"Putin cannot dictate anything to Assad. Why? Because Putin is in desperate need of Assad ... Assad may wish to pull the carpet from under Putin's feet in the Kremlin itself ...
"What if we declare to the UN that we regard the Russian presence in Syria as occupation? Dear ones, remember that the USSR fell after the defeat in Afghanistan. If Assad gets angry with Putin, he will raise the slogan of fighting the Russian invaders and cover the mountains of Latakia with tens of thousands of soldiers. "
Here, of course, a moot point. What or who prevented Assad from "covering the mountains of Latakia" with fighters when he was actually clamped in Damascus? And where were these "fighters" when the leader so needed their help?
However, this is not about that at all. It is clear that without Russian help, Mr. Assad would have shared the fate of Muammar Gaddafi at best for several months. At worst, Saddam Hussein.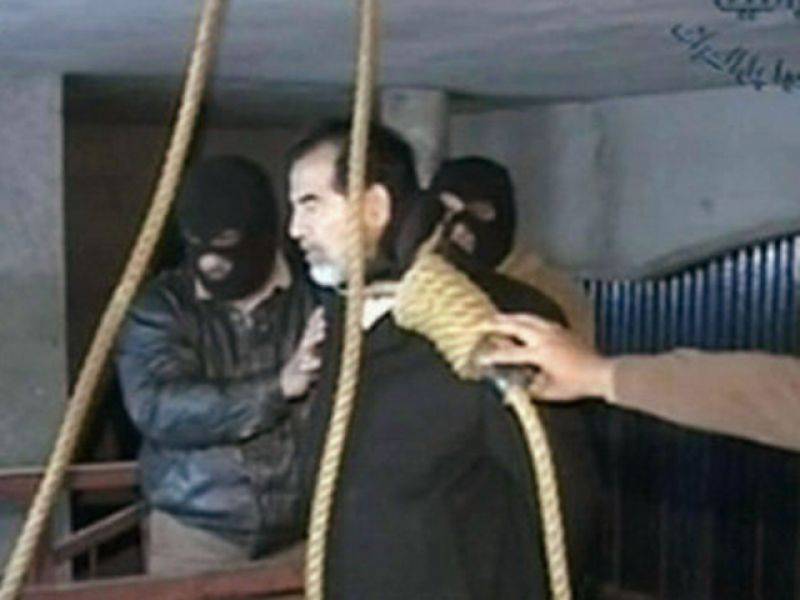 The question is only when and how. The fact that Mr. Assad's time has passed was clear to everyone. And Russian intervention was very surprising for many who began to broadcast "Assad must go!" Do you remember? And I remember. And the whole world remembers.
In general, the beginning of a demonstration of gratitude from the Syrian authorities has been laid. I am sure that the first attack will be followed by others. There is some certainty about this.
Which one? A complete lack of reaction to this.
Television "did not notice" such an outstanding demarche, the central media also decided to remain silent, Maria Zakharova, who kicked the "offenders of Russia" much smaller and for more insignificant reasons ... also kept silent!
But meanwhile, what Mr. Al-Abudi wrote in his place cannot be called a trifle. This is as it is rudeness, and impudent and especially undisguised by anything.
Meanwhile, in Syria, Khaled al-Abudi is considered a very experienced politician. With experience, so to speak. Therefore, those who were supposed to calm him down in Syria itself, shrug, say, he has the right to his point of view.
Yes, the East is a very delicate matter politically. And there it is customary to weave lace of words, masking insults as compliments, and vice versa. But in our case, lace is not observed at all.
So a provocation?
Yes, it is quite possible. And that's why.
Al-Abudi is a pro-Iranian politician. And bold. And he has long been saying out loud that Damascus should be closer friends not with Moscow, but with Tehran. I must say that in this regard I completely agree with him. And personally, I would prefer that men from the IRGC, and not from the Russian army, die in Middle Eastern disassemblies.
But even in this situation, rudeness and provocation are not the best way to express your aspirations.
Moreover, al-Abudi colleagues called for the removal of the words and apologize. The deputy refused. AND? And nothing! No further action was taken.
This is amazing. Because where is Syria, and where is freedom of speech? Moreover, the word was thrown at the closest ally, if that.
Therefore, immediately at people who understand the essence of the situation, the question arises: who, excuse me, allowed al-Abudi to behave so ... defiantly? What forces are behind such bold behavior? After all, one thing is one's own political position, and another thing is an insult to an ally.
Assad is silent, silent in Moscow. Is everyone happy with everything?
In general, of course, flexibility, frankness and (most important) foresight are not about politics in the Middle East.
Here it is worth recalling many, many who took everything necessary with two hands from the huge treasury of the Soviet Union:
weapon
technique. Professionals, money, money and money again. And where are the results?
Here it is worth remembering not even Assad Sr., Hafez Assad, but his neighbor. Anwar Sadat, Egyptian ruler.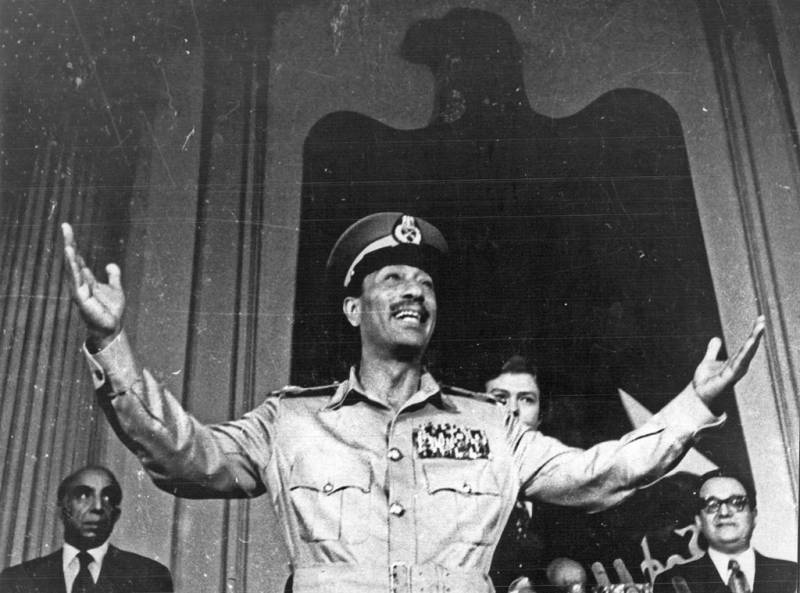 Who spun dashing tango with the Soviet Union, squeezed out everything that is possible from these political dances (
Tanks
, airplanes, advisers, Aswan waterworks and so on), drove the country into billions of dollars of debt to the USSR, and then ... And then Egypt just turned over to be friends with the United States.
Naturally, a clever man Hafez Asad realized that after such a click on the nose of the USSR, he would choose another partner in the Middle East. And he very skillfully played the Syrian card.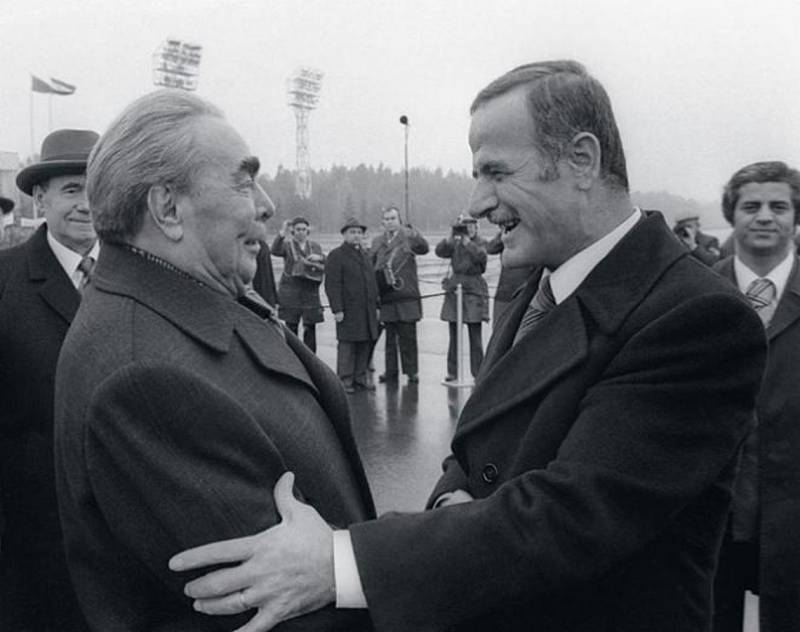 Assad Sr. received almost $ 1974 billion worth of weapons alone at the peak of friendship from 1978 to 4!
At the same time, Assad Sr. conducted a rather independent policy, regularly driving the USSR into various
stories
. Often not quite beautiful and pleasant.
It is worth recalling the war in 1982, which Syria actually unleashed in southern Lebanon, because it is a convenient bridgehead for the war with Israel. They untied it, but it's worth remembering that Assad managed to quarrel with Arafat, a great friend of Moscow and the head of the oppressed Palestinians.
It came to the point that the poor oppressed Palestinians took the Soviet embassy in Lebanon hostage and demanded that Moscow calm down Assad.
And Assad, realizing that he could not do anything with the Israeli army, asked me to send him ... correctly, the Soviet military contingent. And our military went to Lebanon.
History is repeating itself, in that war our losses amounted to 13 people killed and about 200 wounded. And Assad lost the war with a bang. Which did not stop him from continuing to be a "friend of the USSR."
By and large, that "friend of the USSR", that "friend of Russia" in the Middle East - it's just who wants to live at someone else's expense in full. And without giving anything in return. Moreover, they all, "friends" around the world, systematically and regularly write off debts and forgive loans.
It is very beneficial to be non-Russian and to be indebted to the Russians. Don't have to give.
Together with Sadat, one can recall the former "friends" of Hussein and Gaddafi, who also knew how to "be friends." Hussein's army officers, whom we have learned at our own expense in our academies and schools, today have to be driven through the Syrian sands. It is no secret that the core of this very "banned in the Russian Federation" group consists of just our former allies.
In general, well, nothing special. All the same friendship games, all the same Arab rakes. Only in the last century the Soviet Union got a forehead, now it is Russia's turn. That the result will be about the same - don't go to a fortuneteller, nothing has changed in the Middle East. Why should there suddenly be a different result?
Constancy, as they say, is a sign of mastery.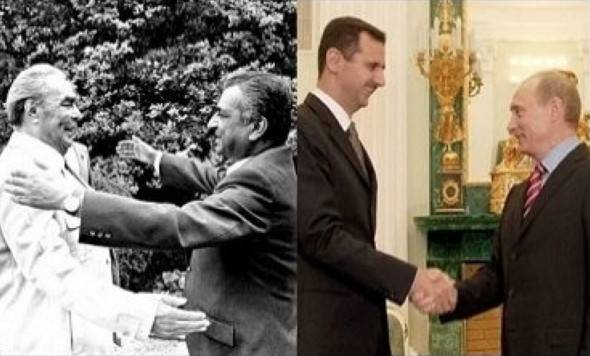 It is not very pleasant to realize that the next sonorous blow of a cut on the forehead will be heard soon. But he will be heard, the Arabs have remained Arabs, with their, frankly, peculiar concepts of honor, dignity and duty in the political sense of the word.
As our press has repeatedly stated, Russia helps Syria at the request of the latter. Officially and at the call, so to speak. But in addition to distributing rations to the population and the war against Assad's opponents, in fact, we just keep him on the throne. On bayonets.
However, not only we are doing this. The same British and Americans do not do that. They can, you know, allow.
Assad Jr. perfectly solved his problems at our expense. And the army of enemies was thrown back and battered (three times already officially destroyed), shouts under the windows "Assad must go!" also calmed down yet ...
And naturally, Bashar Assad will continue to be "friends", receiving from us airplanes, S-300 and S-400, tanks and so on. Money for the "restoration of the economy destroyed by the war", specialists ...
That's just the world today is slightly different from what was under his father. And most likely you will have to pay the bills. There were also top-secret treaties, according to which Russia defends Assad in every sense and on all platforms, and Assad ...
And Assad, I'm sure, as soon as it comes to fulfilling obligations, he will simply run to resell. Americans, Iranians, Chinese ... The main thing is who will be able to further protect and feed him. Depending on how the foreign policy situation develops.
Apparently, not only in my head such thoughts, apparently, the corresponding reports and reports are on the tables. There ... in the Foreign Ministry and not only.
That is what I can very easily explain why such silence.
Provocation. It was definitely a provocation. In the style of our Zhirinovsky. It is possible that the answer to the question asked above, "Who allowed?" simple to impossible: Bashar al-Assad.
Yes, it's very convenient, you know, to take and provoke such a provocation by the lips of others. Let the pro-Iranian deputy say what he seems to be thinking. But Assad actually thinks.
They will understand the cunning eastern background in Moscow - well. They don't understand - nothing too. In this case, Moscow will simply demand an apology at the level of Zakharova.
And then Assad may well, without apologizing, play the game of the humiliated and offended and immediately rush to cry into the arms of Iran. And there they will ...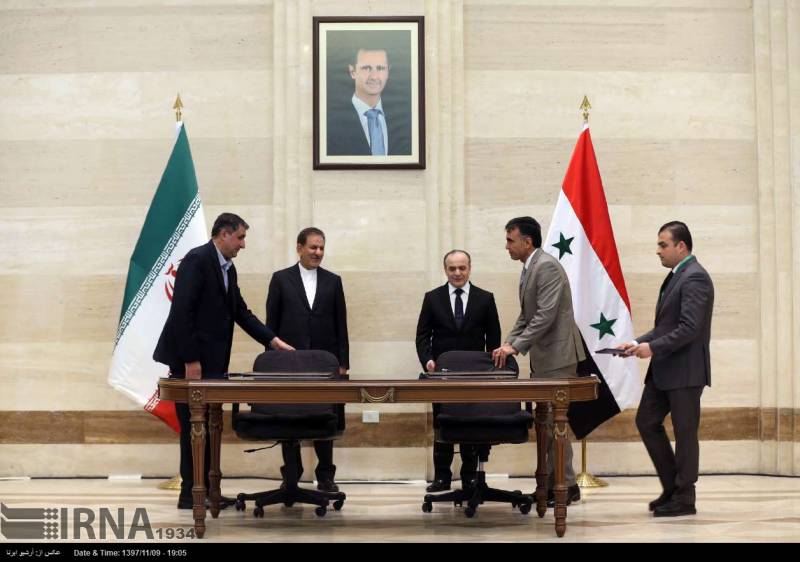 The courts seem to have understood everything correctly in Moscow, therefore it is silent. They think what to do next with Assad. Apparently, his terms of payment for political and military loans are suitable. And this is just the beginning of a new Middle Eastern poker game.
Although the whole story of "friendship" between the USSR and the Arab countries can be described as the story of how our country was betrayed openly for its own interests. Not always beautiful, not always honest and not always attractive.
But this is the East ... The matter is not so subtle as ... the east.