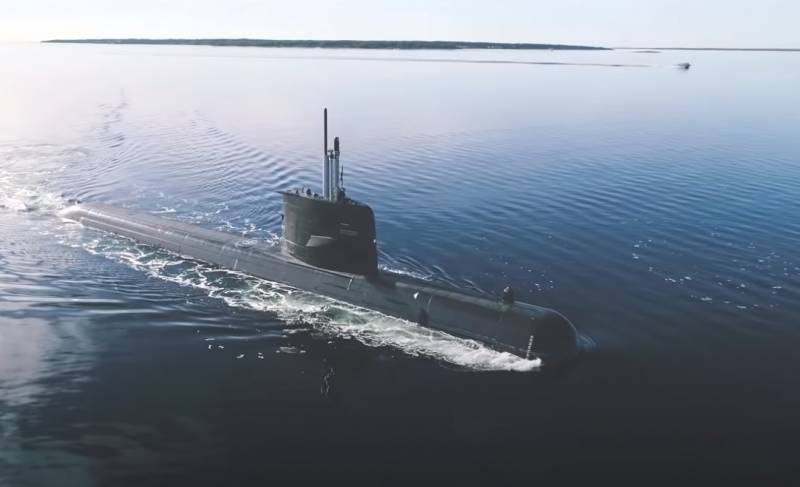 Swedish submarines are known for their stealth. This is largely due to their non-volatile power plant. However, other countries currently possess VNEU. The truly unique ability of the Swedish Navy's submarines is the ability to double volley.
This opinion is expressed by Forbes. According to him, the Swedish submarines carry both ordinary and light torpedoes. Moreover, it is possible to launch from one launcher two of them at once.
This is known in some parts of the defense community, but this ability is talked about in muffled tones [...] It is still practically not revealed. And some details of this feature are still kept secret.
- writes Forbes.
Light torpedoes, fired by a double salvo from a single device, are optimized for destroying enemy submarines, although the latest models can also be used against small warships and even enemy torpedoes. They are guided by wire. In the event of its breakdown, the torpedo enters the target hit mode using its own sonar.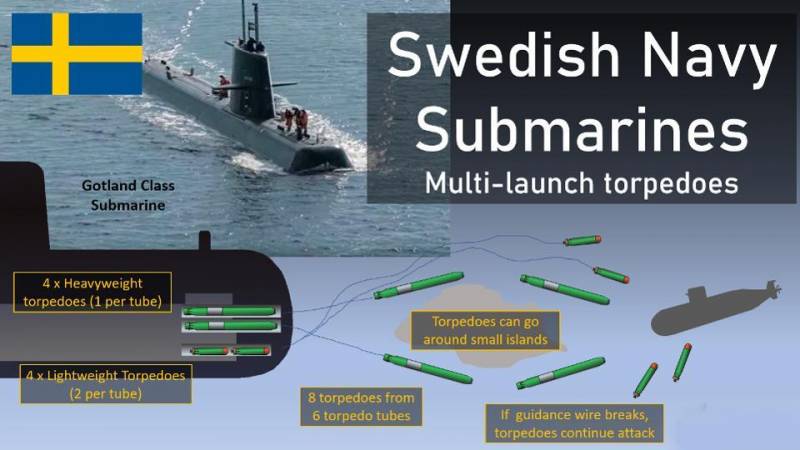 In PU two light torpedoes are located one after another. Theoretically, this doubles the combat power of the submarine. In practice, Swedish submarines are equipped with both 533 mm launchers for full-size heavy torpedoes and 400 mm launchers for their special light counterparts.
This mixed loading allows Gotland-class submarines to fire up to 8 torpedoes at a time, even though they only have 6 launchers. The earlier Näcken class, which had 8 launchers, could simultaneously launch 10 torpedoes (6 heavy, 4 light).
History
Operation of Swedish light torpedoes began in 1963 with the advent of the Torped-41. Currently, the Swedish submarines carry the 4th generation Torped-45, which entered service in the mid-1990s. The next type of Torped-47 is expected to be available.
fleet
in the year 2022. They will be equipped with the current A-19 Gotland class and submarines of the future A-26 Blekinge project.
As Forbes notes, although Sweden is the only country to use light torpedoes in submarines, other countries are considering similar opportunities. The United States Navy developed the "Very Light Torpedo Concept" (CVLWT) more than 10 years ago. Apparently, over time, it transformed into the VLWT ("very light torpedo") program recently introduced by Northrop Grumman. However, so far, Swedish submarines are the only carriers of a unique
weapons
concludes Forbes.