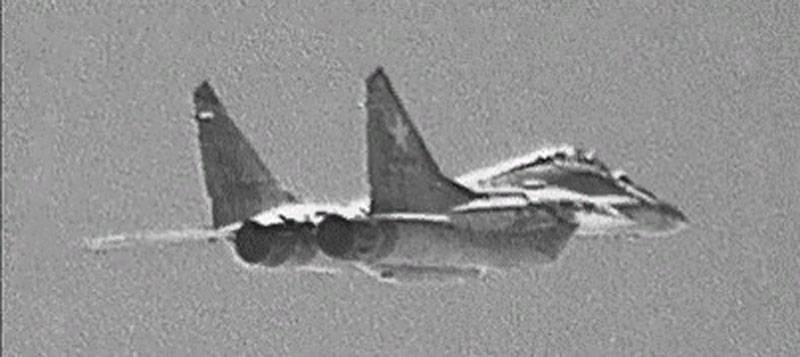 The US African Command (AFRICOM) publishes several photographs, the captions of which indicate the transfer to Libya of combat aircraft of the Russian air forces. Recall that earlier in the reports of the Libyan Government of National Accord there was already information about the alleged transfer
aviation
from the Khmeimim base to Libya. The reports featured MiG-29 fighters and Su-24 bombers, which were "accompanied by the Su-35."
In the pictures published by the Americans, planes are visible, in the tail of which are stars.
Air shots are also shown, which indicate the MiG-29 and Su-35 fighters.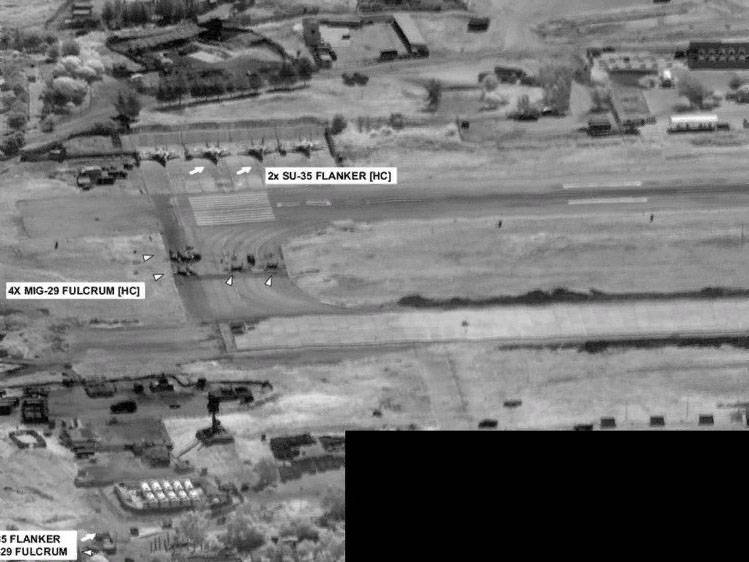 American General Townsend said that now for Russia there is no point in denying his involvement in the Libyan conflict.
Townsend:
We recorded how Russia threw its planes into Libyan territory.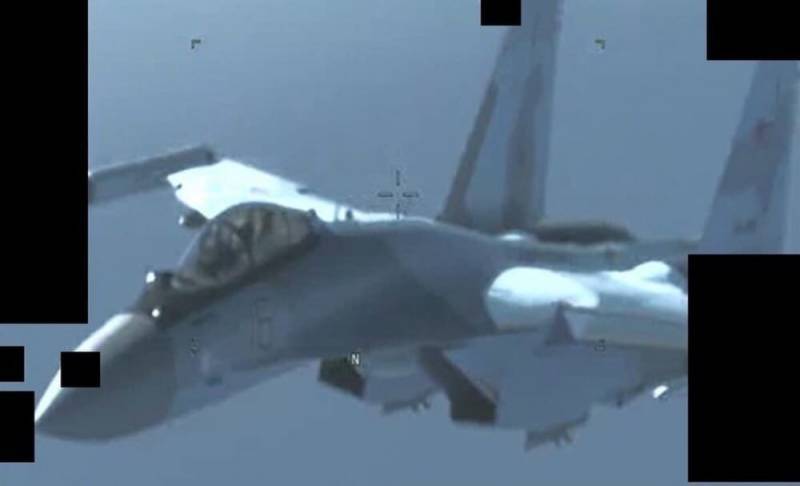 The black rectangles in the photo are closed parameters from the monitors of the US Air Force aviation equipment, which (aviation equipment) carried out "photo and video fixation".
At the moment, the Russian military department has not responded to the publication of AFRICOM.
Against this background, the United States itself continues to make it clear that today they will not be satisfied with the victory of either side in the Libyan conflict. The fact is that if the PNS, with the support of Turkey, triumphs over the MNA of Marshal Haftar, then Saraj will open blocked oil fields and ports. As a result, Libyan oil will rush to the world market, which will hit the OPEC + deal. At the same time, the USA cannot support the MNA of Marshal Haftar, since de jure Washington recognizes the government of the said Saraj.