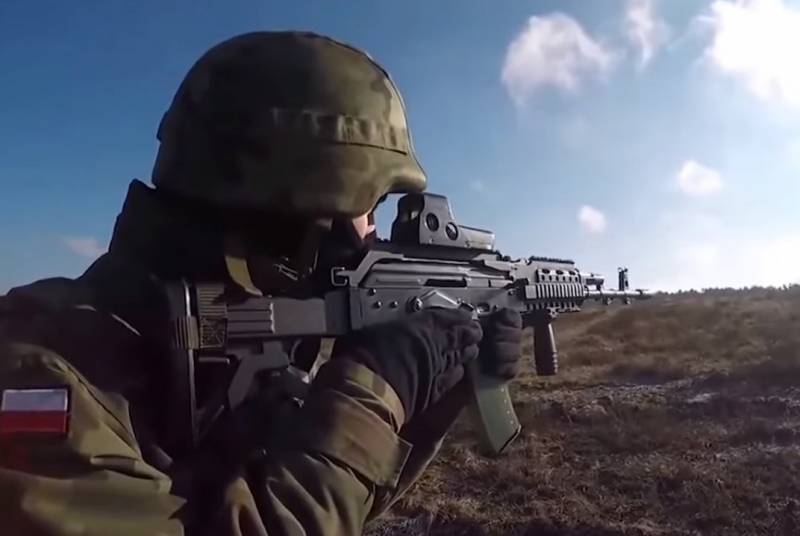 The Polish army has many problems that cannot be solved in the near future. But this is not the main thing, because the North Atlantic Alliance is the guarantor of the country's security.
This opinion was expressed by the General of the Armed Forces of Poland Roman Polko in an interview with Do Rzeczy.
The reason for the conversation of journalists with the general was the recent check of the state of affairs in the Polish army, which was conducted by officials of the Supreme Audit Office. As a result, a number of shortcomings were identified.
General Polko does not deny that there are enough problems in the armed forces. But in his opinion, reviewers, being purely civilians, are not able to correctly assess the situation.
Of course, the general is also aware of the deplorable state.
fleet
, and the need for modernization of the Air Force, and an insufficient supply of ammunition, parachutes and many others. He criticizes the Minister of Defense of Poland Mariusz Blaszczak, who considers the increase in the size of the armed forces to be a great success. According to the general, one should not increase the number of military personnel, but to begin with, provide those who already serve with everything necessary.
He also mentioned a Polish politician who stated that a Polish paratrooper could stop a tank even with a bottle of gasoline. The general noted that in this way the tank cannot be stopped today, because modern armored vehicles are very different from
tanks
times of the first world war.
Other representatives of the Polish army commented on this statement, noting that the main thing for a politician is "not to seek salvation from tanks in a bottle."
At the same time, General Polko, not leaving the channel of the rhetoric of the Polish elites, believes that only participation in NATO can protect Poland from "Russian aggression." In addition, according to Polko, the deployment of nuclear
weapons
would significantly strengthen Polish defenses.
It is worth noting that the number of statements by Polish politicians and the military about their readiness to accept American nuclear weapons has clearly increased recently. Will the question of placing the American nuclear weapons Warsaw become the very "bottle of gasoline" that sets fire to Poland itself ...