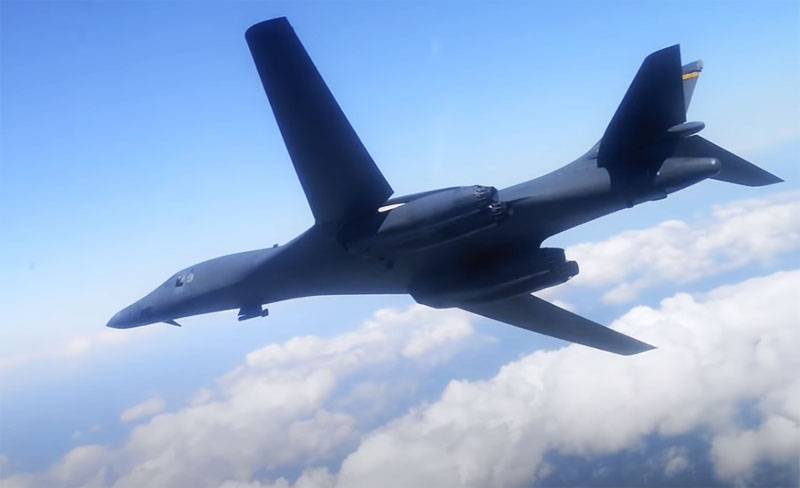 For the first time in
stories
American supersonic strategic bombers B-1B Lancer flew over Sweden. The Swedish kingdom is not part of the North Atlantic military bloc, but Washington has been taking steps for years to ensure that both "neutral" Sweden and neighboring Finland become NATO.
The flight over Sweden was performed by two B-1B Lancer, assigned to the 28th US Air Force bomber wing. These aircraft are based in Ellsworth (South Dakota, USA).
When approaching the Swedish air borders to escort the "Lancers", the Swedish Air Force Gripen fighters were lifted into the sky. After that, American strategic bombers proceeded to the area of ​​the Widsel test site, where, as reported by the US Air Force command, "they completed the training together with the Swedish ground services."
Before the appearance of the B-1B Lancer over Sweden, the US Air Force bombers were accompanied (in different parts of the course) by the British Air Force Typhoon fighters, as well as the fifth-generation Norwegian Air Force F-35A fighters. Performing a flight in the area of ​​the Norwegian air borders B-1B Lancer, they reduced the flight altitude by contacting the Norwegian air base Erland.
In the United States itself, strategic bomber flights over Europe are called "
aviation
a tour of support for the American allies. "