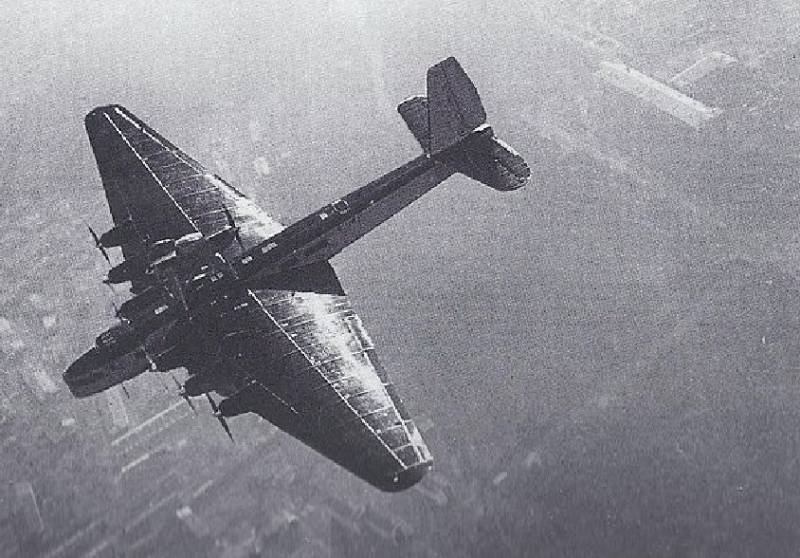 Exactly 85 years ago, the flagship of the Soviet civil
aviation
Ant-20 "Maxim Gorky" crashed. At that time, the whole country was following the success of domestic aviation, so the disaster received a huge response.
"Maxim Gorky" was a real miracle of technology. It had a wingspan of 63 meters, and its height was 11 meters. A number of innovations were introduced in it, some of them for the first time not only in the USSR, but also in the world. Most often it was used for propaganda purposes.
On May 18, 1935, the Ant-20 flew over Moscow, accompanied by a two-seater R-5 aircraft, where the film crew was located, and a single-seat I-5 fighter under the control of Nikolai Blagin. On board were 11 crew members and 37 passengers, including six children.
The fighter performed a "dead loop" and at the top point over the "Maxim Gorky" lost control, crashed onto the Ant-20. The latter fell to pieces in the air, and then an explosion rang out on the ground. The I-5 pilot Blagin and all who were aboard Maxim Gorky died.
It is believed that Blagin was forced to perform a dangerous element by those who planned to make a spectacular shoot, film workers Ryazhsky and Pullin. They told the pilot that this was the order of the Air Force command. They were later arrested and convicted.