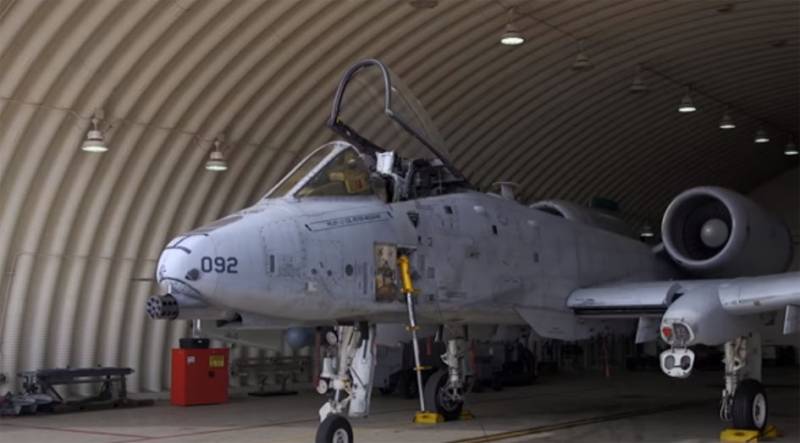 The command of the US National Guard has spread information about the transfer of 12 A-10 Thunderbolt II attack aircraft to the region of Southwest Asia. According to some reports, the aircraft will be located at several bases, including US air bases in the Gulf countries. While on specific
aviation
bases for receiving attack aircraft A-10 are not reported.
Relocated combat aircraft belong to the 124th fighter wing, based at Gowen Field.
Air wing commander Colonel Matt McGarry:
This is what our military is ready for. They are pleased to be able to respond to the challenges that our nation faces. This aircraft was created to support troops on the ground, whether it be an army or a marines in contact with the enemy. They are focused on both ground and air targets.
400 South American troops belonging to the aforementioned air force are also being transferred to South-West Asia.
The information that the United States is deploying its A-10 Thunderbolt II attack aircraft is also noteworthy due to the fact that in 2014 in Washington they literally stated the following:
When planning operations, we are going to replace the A-2018 in combat missions with F-10 fighters by 35. The latest machines will provide greater efficiency during combat operations and at the same time less risk for the US military.
It's already 2020, but the U.S. A-10 Thunderbolt II attack aircraft abroad, apparently, are not going to refuse. The plan of their (attack aircraft) replacement with 5th generation aircraft has not yet worked.
At the same time, it is still unclear for what specific purposes these combat aircraft are being transferred to the indicated region of the world. What specific operations in the region are we talking about ...
The decision on further active use of the A-10 Thunderbolt II attack aircraft may be due to the fact that the hour of their operation costs at least 40 percent less than the hour of operation of the F-35A. The printing press is a printing press, but today it seems to be such a time that Washington has to count money, including money within the already inflated military budget.