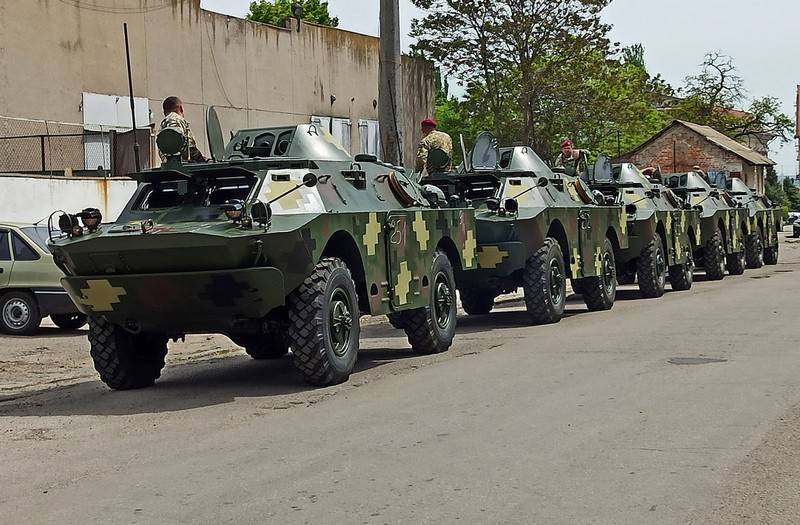 The Armed Forces of Ukraine received a second batch of overhaul armored reconnaissance and patrol vehicles (BRDM). Five BRDM-2L1 entered service with the Separate Presidential Regiment, the press service of the Nikolaev Armored Plant reports.
According to the report, the equipment was restored by specialists of Nikolaev BTZ as part of the state defense order of 2020. During the overhaul, the machines underwent modernization with "improved performance", after which they were transferred to the Separate Presidential Regiment. The first batch of BRDM-2L1 in eight vehicles was transferred to the Armed Forces in the middle of April this year.
As previously reported, the BRDM-2L1 variant is the next (already the fourth, not counting the projects of other plants) modernization of the BRDM, developed at the Nikolaev armored plant. During the modernization, the BRDM is completely relocated, the engine is replaced, modern communications and night vision devices are installed.
Additional wheels along with niches are removed from them, doors are installed at this place, as the upper hatches from BTR-60P are used directly with the standard frame. There are loopholes for firing automatic
weapons
. Changed the location of the crew. The regular armor of the hull does not change, although it was stated at the NBTZ that the BRDM received "reinforced armor protection". Armament also remains full-time.