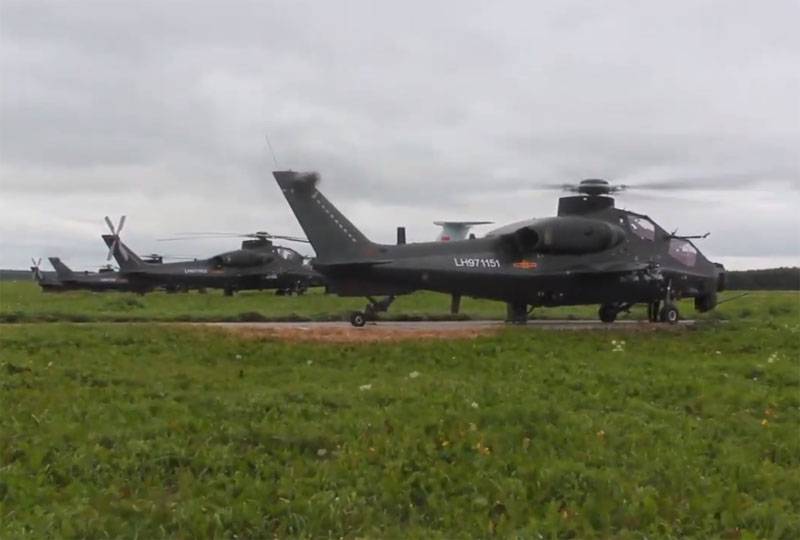 It marks 10 years since the start of mass production in China of the first "own" attack helicopters WZ-10. The word "own" in this case is enclosed in quotation marks because the developers purely formally indicate the Chinese CAIC, but initially the development belongs to the Russian "Kamov" - project 941. The external "Kamov" appearance is quite recognizable, except that the helicopter is completed not by coaxial screw design, but by classic.
Recently, the Chinese Air Force decided to conduct large-scale training of helicopter crews.
In maneuvers, army brigades were involved
aviation
72nd Air Army. The exercises were divided into two components: daytime and nighttime. They were performed in two groups - "red" and "blue" (their own and others).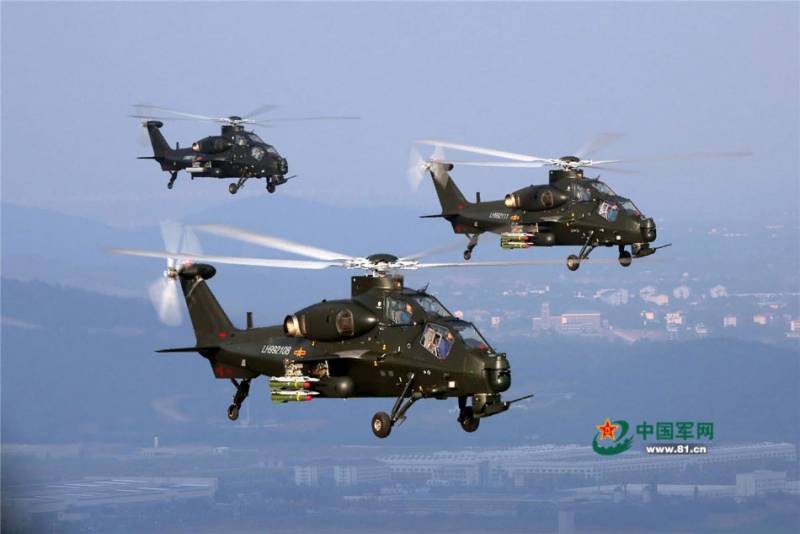 Photo: www.81.cn
Chinese Air Force:
Workouts were carried out in such areas as air combat, secretive penetration into the enemy's area and an attack by ground forces and weapons. Information about the actions of flight links flocked to the maneuver control center and broadcast on screens.
Chinese pilots noted that the most difficult stage in the training of helicopter units was the operation in conditions of the use of electronic warfare by a conditional enemy. However, it is not reported which electronic warfare equipment was used in this case. According to some reports, DJG8715G electronic suppression and defense systems were used. These systems are designed to counter aviation and are in service with the ground forces of the PLA.
Chinese pilots said that one of the stages of the exercises is air combat "on the opposite courses." One of the PLA Air Force officers on Chinese TV reports that the air battle of the crews took place "in such a way that the helicopters converged almost face to face".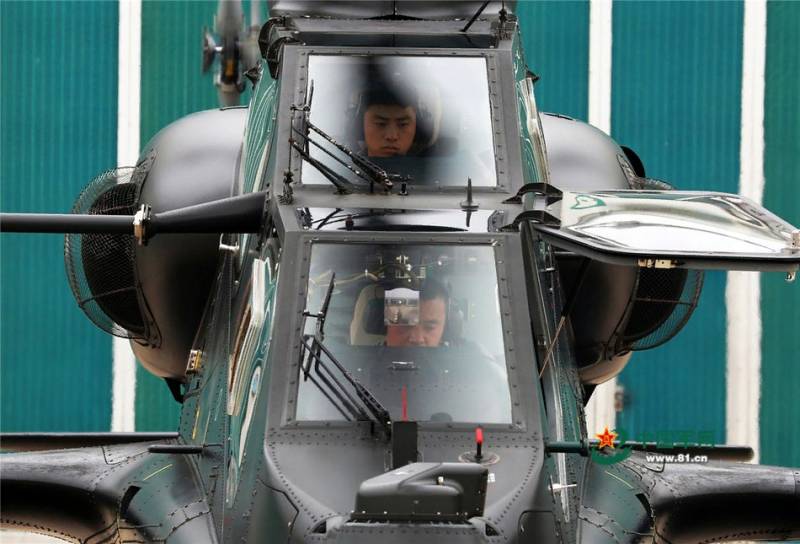 Photo: www.81.cn
Training and combat missions were carried out at extremely low altitudes - with the goal of reducing the threat of shelling from MANPADS. To counter man-portable air defense missile systems, maneuvering "with maximum operating conditions" was used.