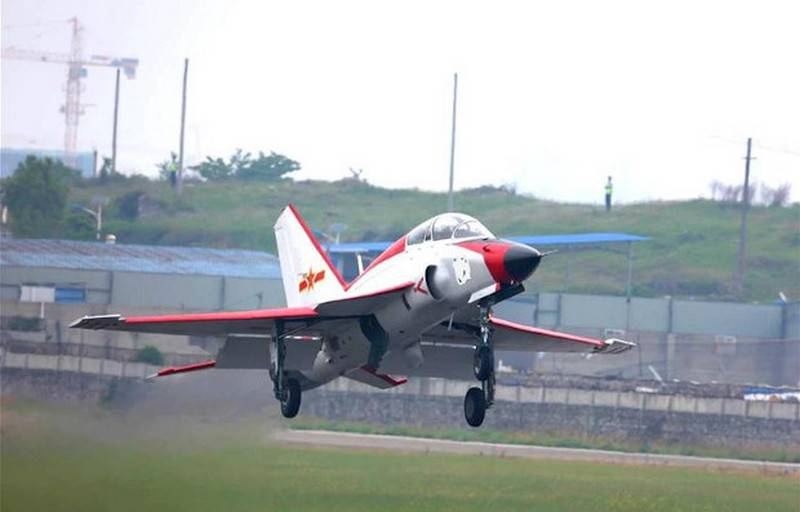 In China, flight tests of a new version of the JL-9 training aircraft, called Sword Fish, began. The aircraft is designed to train marine pilots
aviation
, primarily carrier-based fighters.
The Chinese company Guizhou has created a new version of the Guizhou JL-9 combat trainer, adapting it for use with aircraft carriers. It is assumed that the new aircraft will be used to train pilots on land using a simulator simulating the deck of an aircraft carrier, since China does not have full-fledged training aircraft for carrier-based aviation.
The aircraft with the designation JL-9G received a slightly modified glider in the bow and tail, as well as an elongated wing. However, the aircraft chassis remained unchanged, apparently, this was done to land the aircraft at ground airfields and can subsequently be corrected, because the development of the aircraft is still underway.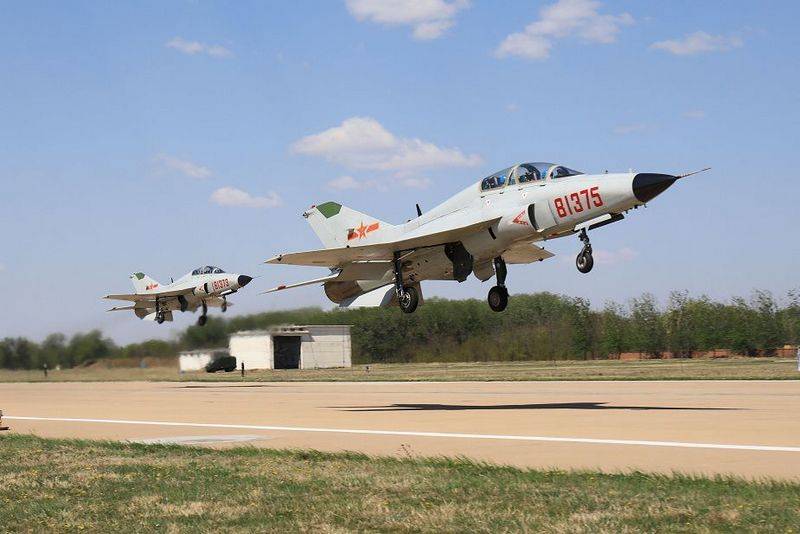 Guizhou JL-9 combat training aircraft
JL-9 (FTC-2000 - export name) is designed and manufactured by the Chinese aircraft manufacturer Guizhou Aircraft Industry Corporation (GAIC). Created since the late 1990s. Made its first flight on December 13, 2003. Serial production of JL-9 for the Air Force and Navy of the PLA has been carried out since 2011. It represents a deep modernization of the JJ-7 (MiG-21UB), while maintaining the basic layout solutions, components and assemblies of this aircraft. When viewed closely for everyone who once dealt with the MiG-21, the similarity of these machines seems even more obvious.
The twin-seat aircraft has a length of 14,6 meters and a wingspan of 8,3 meters. The maximum take-off weight of the aircraft is 9,8 tons.
JL-9 is capable of flying at speeds of up to 1,1 thousand kilometers at a distance of up to 863 kilometers. It is armed with an aviation gun of 23 mm caliber and equipped with five suspension points for the placement of missile and bomb weapons and suspension tanks. The total payload mass is 2 tons.