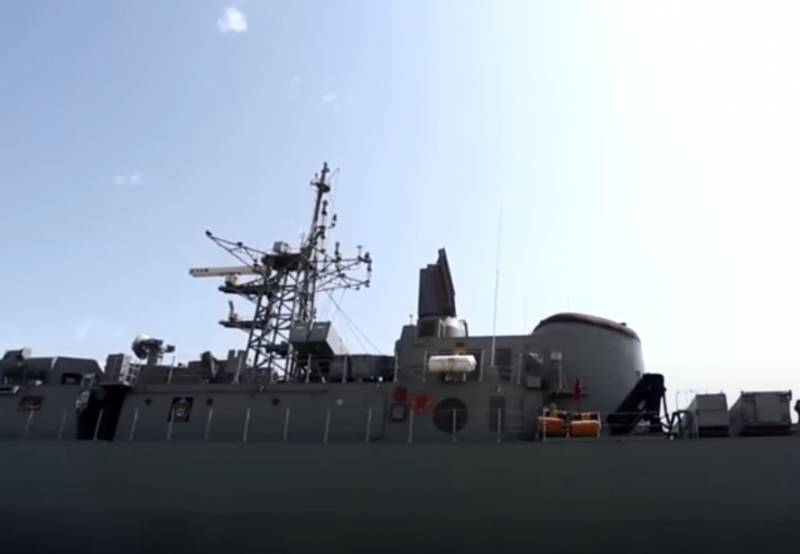 Information appeared on the network about an incident that occurred in the Gulf of Oman with a ship of the naval forces of Iran. The information is voiced by the head of the political department of the Tasnim Iranian news agency, Mahdi Behtiari, on Twitter.
Bekhtiari writes that during the exercises, the Iranian Navy frigate opened the so-called "friendly fire" on an auxiliary Iranian vessel. We are talking about the launched anti-ship missile from the frigate "Jamaran" (Jamaran).
According to recent reports, the missile accidentally landed in the ship "Konarak", which led to the flooding of the ship. If you believe the data presented, then two people died as a result of rocket fire, several dozen were injured.
What is the reason for the missile strike on his own ship, there is no data for this minute.
Reports say that the Iranian Navy conducted planned exercises in the Gulf of Oman. The Konarak vessel was involved in the exercises as serving naval equipment.
The Iranian Navy command has not yet commented on this information.
For reference: initially the combat ship "Jamaran" was assigned to the class of destroyers, but subsequently began to be assigned to the frigates. At the same time, the ship's displacement is 1,5 thousand tons. He was launched 10 years ago. Home port - military base in Bandar Abbas. In addition to missile and torpedo weapons, it has
aviation
component - a helicopter can be placed on board.