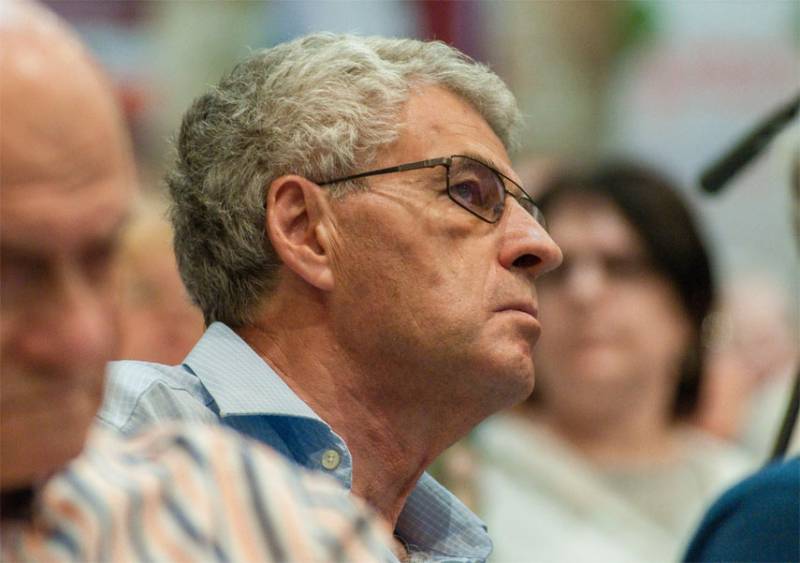 On the eve of Victory Day, Leonid Gozman, a well-known politician of ultra-liberal orientation, burst out with material in which he decided to "analyze" to a certain extent the data on the victims of the Great Patriotic War in the USSR and whether Soviet citizens voluntarily or involuntarily went to the front. The material was published on the blog on the website of the Echo of Moscow radio station.
Gozman began by expressing gratitude to Vladimir Putin's father and "hundreds of thousands of such citizens" who refused "armor" (at the enterprises) and went to the front. After this, the politician declares that Putin's words about voluntarily sending his father to the front are an attempt to declare that it was not the state that sacrificed its citizens in the name of victory, but that the people themselves voluntarily and knowingly made sacrifices.
Gozman states that the multimillion-dollar loss of the Soviet Union in the war against Nazi Germany "cannot justify the pre-war cooperation of Stalin with Hitler and the expansionism of the USSR in the post-war years."
In addition, Gozman writes that monstrous losses could have been avoided if, for example, the inhabitants of Leningrad were evacuated.
And Gozman "crowns" his material with the phrase that May 9 does not need salutes, but care for veterans. Apparently, according to Gozman, it is impossible to combine fireworks in honor of the Great Victory with care for veterans ...
As you can see, in his publication, Mr. Gozman decided to try on the tunic of the supreme commander of the times of World War II. Who else, if not Gozman from 2020, should know what the state and the army had to do in 1941 ... Who else, if not Gozman in 2020, should give an assessment to the "expansionism of the USSR" ... The politician is so categorical and decisive, like any mature liberal, precisely because he is in 2020, and the people he talks about made decisions in the 30s and 40s. And where would Leonid Gozman be today, if those decisions were not made, an open question.