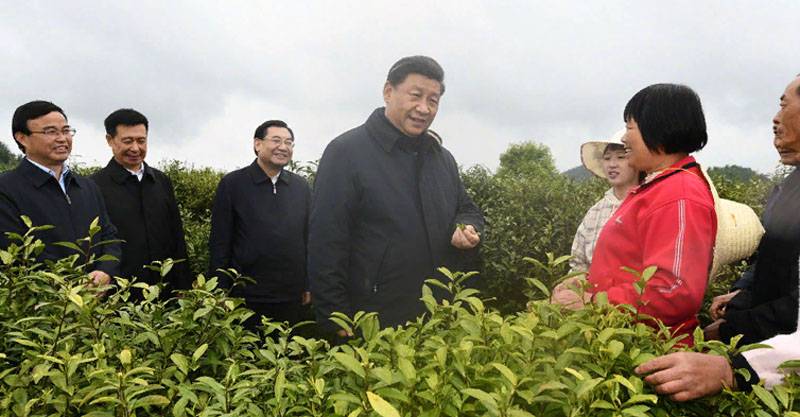 An article was published in the Eurasian Times that cited the opinion of a former correspondent for the Wall Street Journal in Beijing on US-China relations today. The material begins with a reminder that the Chinese Communist Party has been in power "for more than half a century, being the oldest single-party regime in the world, second only to North Korea."
The article says that the CCP, which includes about 90 million people from almost 1,5 billion of the population of the PRC, concentrates all control, including control over nuclear
weapons
.
"China has become a threat because it promotes an authoritarian model as an alternative to democracy and a free market," writes ET.
The material contains the opinion of American General MacMaster (former National Security Advisor to the US President):
The Chinese Communist Party is strengthening the internal system that stifles human freedom, which extends authoritarian control.
The article cites the opinion of Congressman Brian Kennedy, who claims that coronavirus is "another weapon of China in the great war." Another weapon he calls the political and economic leverage used by Beijing.
In the same edition, a statement by Isaac Fish, Senior Fellow at the Center for Asian-American Relations, is provided. The expert says that "the activities of the Communist Party of China are contrary not only to the interests of the United States, but also to the interests of the overwhelming Chinese people." How Mr. Fish knows about the interests of each individual citizen of China is not entirely clear ...
ET notes that the United States has recently begun to operate, phasing out its investments and companies from Chinese territory.
On the eve of the Military Review, it was reported that India and other companies that are ready to give up industrial activity in China are ready to accept India. There, for this, it was decided to allocate hundreds of hectares of land with prepared infrastructure (roads, electrification, etc.)