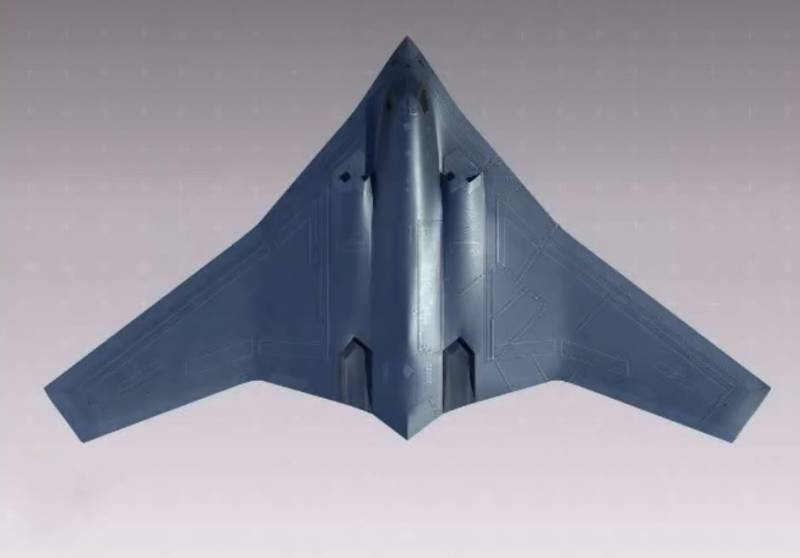 The American edition of The National Interest published material that reflects on a possible response from China to increase the number of F-5 fifth-generation fighter jets in the Asia-Pacific region. In addition to the United States, such aircraft are available in Japan and South Korea in the region; earlier, information about the Singapore contract appeared. The program also includes Australians.
Browser Peter Suciu writes that China could counter the expanding presence of the F-35 with the deployment of its latest Xian H-20 strategic bombers. True, the whole problem for China is that these "strategists" are still under development. The prototype H-20 took to the air in 2013, but for a variety of reasons the aircraft is still not brought to mind. One such reason is a problem with the engines. In principle, this problem today is characteristic of a whole new and promising
aviation
Chinese development.
From the NI article:
China may feel its responsibility to respond (to the increased presence of F-35s in the region) by speeding up its Xian H-20 program.
The material notes that the final version of the Chinese strategic bomber, "will probably be demonstrated at the Zhuhai air show before the end of the year, but only if the coronavirus pandemic declines."
Peter Suchu writes that the commissioning of these aircraft is constantly being postponed. At the same time, the author, referring to the data of the Pentagon, calls data on the range and armament of the Xian H-20:
According to the US Department of Defense, the bomber has a flight range of more than 5300 miles (about 8,5 thousand km) and can fly at subsonic speeds, having four powerful hypersonic invisible cruise missiles as its weapon.
The author at NI writes that such bombers "could threaten US military bases in Guam, as well as Japanese and South Korean military airfields with F-35s stationed there."
From the article:
He can even threaten bases in Australia.