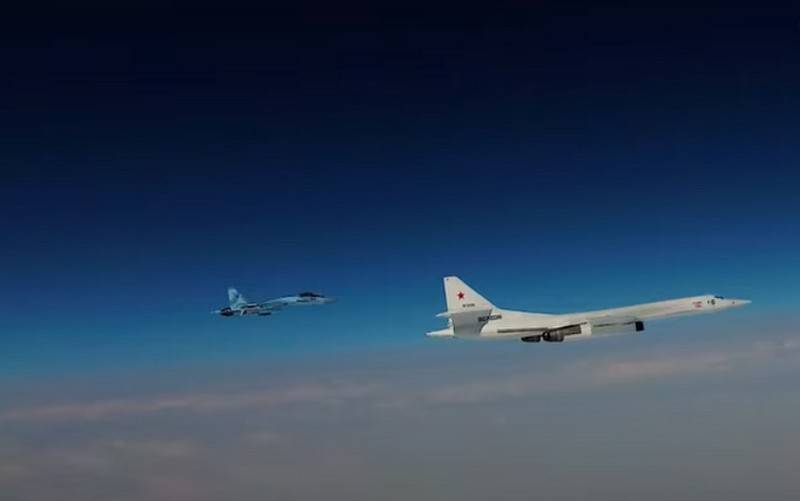 A video of the flight of a pair of Russian strategic missile carriers Tu-160 over the neutral waters of the Baltic Sea appeared on the Web. The video on its YouTube channel was marked by the Zvezda shopping center.
The press service of the Russian Ministry of Defense previously reported that a total of a pair of missile carriers spent in the air for more than eight hours, the flight took place over the neutral waters of the Baltic Sea. In some areas of the flight, Russian missile carriers were accompanied by NATO aircraft. It is noted that the flight was in normal mode, without incident.
At certain stages of the route, Russian aircraft were accompanied by F-18 Finnish Air Force, F-16 Danish Air Force, Poland F-16, Saab JAS 39 Gripen Swedish Air Force
- said in a statement.
Another planned flight of Russian aircraft Far
aviation
VKS of the Russian Federation passed in the northern latitudes. The Ministry of Defense reported that a pair of Tu-22M3 bombers carried out a flight over the neutral waters of the Barents and Norwegian seas. In total, the aircraft spent in the air for about four hours. In flight, at selected sites, Russian bombers were accompanied by Norwegian Air Force F-16 fighters.