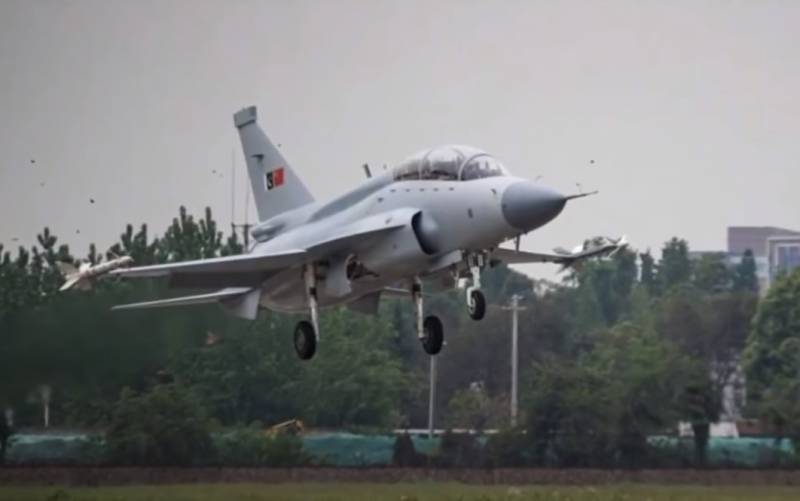 Ukrainian Air Force delegation led by the commander
aviation
Colonel General Sergey Drozdov visited Pakistan's Pakistan Aeronautical Complex (PAF) in Kamra on March 6 this year, initiating speculation that Kiev is considering buying military aircraft manufactured here.
This visit is much more than just posing in front of the camera. AFU are trying to urgently replace the MiG-29 and Su-27 with an average experience of 30 years, inherited from the former Soviet Union, which are too old for major modernization
- said an anonymous interlocutor from Ukrainian industry to the Indian edition of Defense World.
According to this media, we are talking about the JF-17 Block III fighter, the first flight of which took place in January 2020. PAF uploaded photographs depicting the Ukrainian military on the background of aircraft under construction, similar to the JF-17.
According to Defense World, the JF-17 Block III attracts attention from potential buyers mainly due to its low cost, the presence of radar with AFAR, the latest guidance systems and electronic warfare, similar to those that are equipped with much more expensive cars, such as F- 16 and Jas 39 Gripen.
For the price it's at least not the F-35, which the former Minister of Defense of the Independent Stepan Poltorak promised to show in the sky.