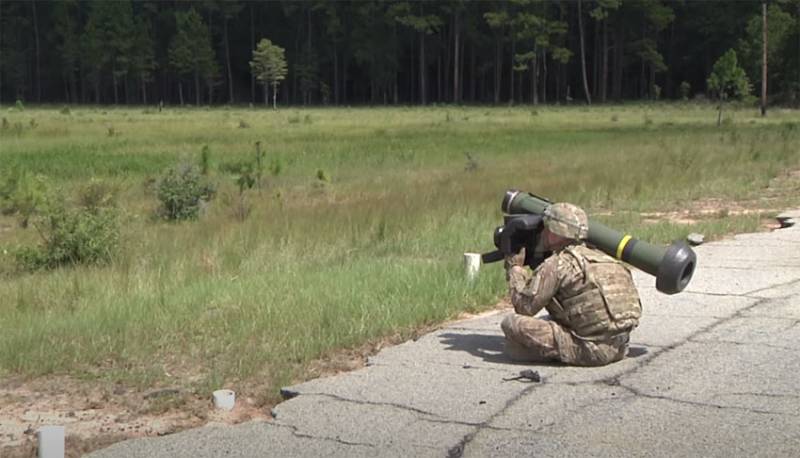 Warsaw completed negotiations with the American arms manufacturer on the acquisition of the Javelin anti-tank missile systems. This was announced by the head of the Polish Ministry of Defense Mariusz Blaszczak.
According to Blaszczak, Poland expects to purchase a total of 60 Javelin launch systems, as well as 180 anti-tank missiles for them.
Blashchak:
The signing of the contract will take place soon.
Weapon
will receive the territorial defense of the country. ATGM "Javelin" will enhance the defense of the Polish Army in terms of destruction of armored vehicles.
The Minister of Defense of Poland added that in the future the country is ready to acquire a larger number of such ATGMs from the United States.
It is noteworthy that earlier the US Department of State approved the deal with Poland. At the same time, 79 launchers of "Javelin" were designated in the "approval document" of the United States Foreign Office.
The contract is planned to be signed as part of the current Foreign Military Sales program.
Recall that earlier in the Polish media appeared materials in which it was stated that the supply of Javelin complexes "will help Poland contain Russian
Tanks
- for example, in the Suvalk corridor. " Such statements can be regarded only as an attempt to escalate the situation.