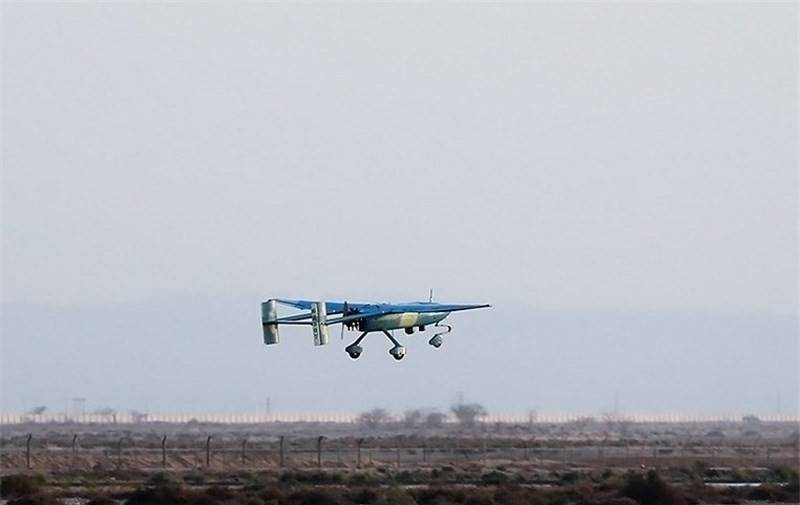 The Iranian army has adopted three new drone drone, capable of delivering strikes with various ammunition. This was announced on Saturday by the country's Minister of Defense Amir Khatami at the ceremony of transferring these devices, which was broadcast on Iranian television.
According to the general, the range of use of these drones is 1,5 thousand kilometers, and the maximum height of use is 14 thousand meters. The army can use the new modifications as reconnaissance drones to detect enemy movements along the borders of the country within a considerable range, and also use them as drums.
The new UAVs can be used as target aircraft to perform air defense tasks, as well as in operations to mislead the enemy air defense system
- said Khatami.
Drones can be armed with various types
aviation
bombs and missiles, details of equipping drones were not reported.
Drones, the name of which is not given, are designed and manufactured at the facilities of the Iranian military industry, scientists of Iranian universities took part in their creation.