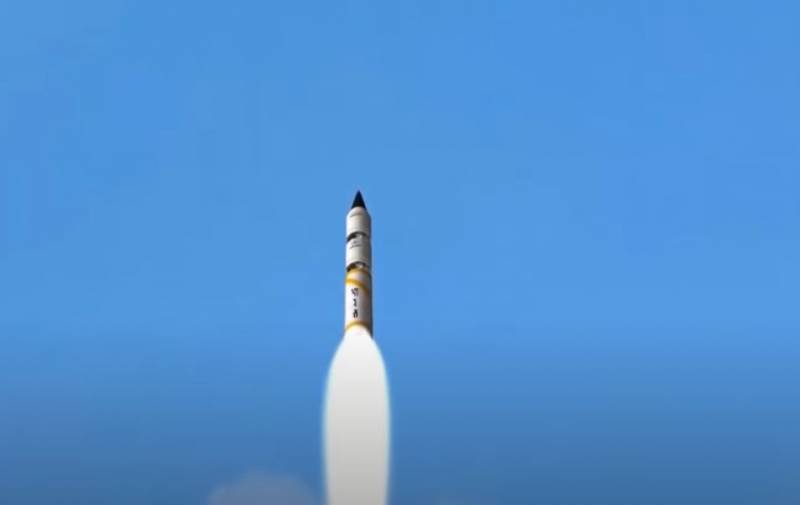 An article by journalist Caleb Larson on the Indian nuclear triad was published in the American journal The National Interest. The article is entitled "Why India's Nuclear Triad Is So Dangerous
weapon
».
Many believed that hardly anyone needed to clarify the dangers of nuclear weapons, but Caleb Larson decided to do it all the same. At the very beginning of his article, he emphasizes that the danger of the Indian nuclear triad is not a joke at all. And who in general was going to joke with this, the author of the article does not explain.
The material refers to the opinion of the Carnegie Center and explains that the nuclear arsenal of India was formed solely as a possible response to a nuclear strike from the enemy. At the same time, China was considered the main opponent. It is further stated that in 2019, Indian Defense Minister Rajnat Singh actually changed his strategy, saying that India's nuclear triad remains primarily an arsenal of deterrence, but "if certain circumstances occur in the future, the nuclear strike policy depends on them" .
The NI called the minister's statement "an example of strategic uncertainty."
The material further describes the components of the Indian nuclear triad and the means available for delivering nuclear warheads to the target. One of the components remains the Indian submarine fleet with missiles capable of delivering nuclear charges for many thousands of kilometers.
In the article:
To preserve the real threat to China, India is pursuing a strategy to improve its nuclear intercontinental ballistic missiles. This was often done in tandem with Russia, despite the latter's partnership with China in other areas related to defense. The Agni missile family forms the basis of the ground nuclear triad. Although Agni-IV and Agni-V are still under development, after deployment, they will be able to strike a successful blow at Beijing, although Agni-II and Agni-III are likely to be able to do it now. The jointly developed Russian-Indian hypersonic BrahMos rocket may also potentially be able to carry a nuclear payload in the future, although this remains unspecific and speculative.
As a result, the author Caleb Larson states that the nuclear triad of India has a set of capabilities that are so far less than China's, but nonetheless very impressive.