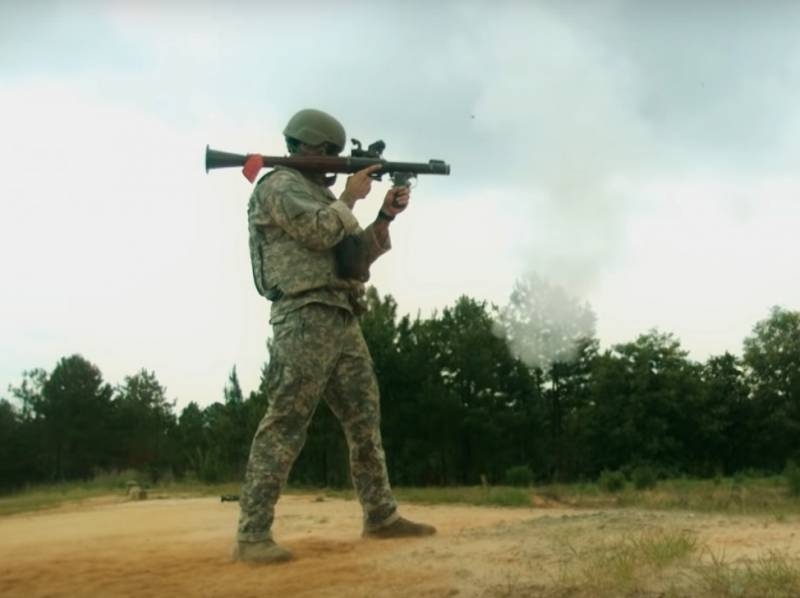 In Poland, potential suppliers of light anti-tank grenade launchers are selected. It is planned to conclude a contract already in the current 2020, and the need for grenade launchers is explained by the need to protect against a possible Russian attack.
As you know, most of all in the Baltic countries and Poland are afraid of Russian
tanks
. Say, there are much more of them than tanks of the armies of NATO countries on the eastern borders of the alliance, and if a war begins with Russia, then Russian tank columns will not need much time to advance through the territory of the same Poland. Therefore, the Polish army pays special attention to anti-tank
arms
, including anti-tank grenade launchers.
Until now, the most massive grenade launcher in the Polish army remains RPG-7. In addition, the airborne units and special forces are armed with RPG Karl Gustav in versions M2 and M3 of Swedish production. Also, the Polish army uses Swedish AT4 grenade launchers and Spanish Instalas C90 grenade launchers.
Recently, however, Poland has been very puzzled by the need to replace the aging, according to the Polish military, RPG-7 grenade launcher with more modern models. They plan to equip not only the ground forces, but also the territorial defense forces, which also play an important role in the system of ensuring the defense capability of the Polish state.
The Polish army began a search for potential suppliers of light anti-tank grenade launchers that could be used against armored vehicles (for example, tanks of the RF Armed Forces, which Polish "elites" are constantly talking about the threat), manpower and fortified positions of a potential enemy. The spokesman for the Arms Inspectorate of the Ministry of Defense of Poland, Major Krzysztof Platek, said that so far requests have been received from 9 companies. Due to the coronavirus pandemic, dialogue with manufacturers of grenade launchers takes place electronically, but it is precisely such a regime that can significantly accelerate the process of acquiring new weapons at the same time.
The future disposable grenade launcher "Grotto" should have such characteristics that will allow to hit armored personnel carriers, infantry fighting vehicles, older tanks, as well as new tanks in their weak places.
The second type of targets include buildings and fortified fences. In the Arms Inspectorate, the new grenade launcher is seen to be easy to use and fit for carrying by one soldier. There should also be the possibility of use from enclosed spaces.
Of course, their cost, as well as the ability to purchase a license for the production and maintenance of a grenade launcher in Poland, will play an important role in determining the supplier of grenade launchers. Among potential suppliers who have already submitted applications, it is worth noting Polska Grupa Zbrojeniowa SA, Raytheon Missile Systems, Saab Technologies Poland Sp. and Griffin Group SA Defense Sp.k.
Polish audience took a very positive
news
about the upcoming acquisition of new grenade launchers. Some commentators advise buying a license for the production of grenade launchers in Spain, which can now sell it cheaply, in connection with the economic crisis following the coronavirus pandemic.
At the same time, there are critical comments.
I did not notice that they are talking about the possibility of production in Poland, which should be the main condition for the required quantity. But it seems that we are still suffering from excessive orders for military needs, and our plants no longer produce products, so it is probably better for the Americans to produce them -
- writes Sidematic.
Of course, a light grenade launcher will not penetrate the frontal armor of a tank, but Russians are not all in tanks. If all Russians were in tanks, rifles would also not make sense. Today, Russians are waging a hybrid war and attacking with light infantry, and we are looking for tank destroyers. We need cheap Polish weapons, and instead of complaining about RPG-7, it would be nice to make a disposable thing out of it,
- recalls one Andrettoni about the main purpose of ordering new grenade launchers.