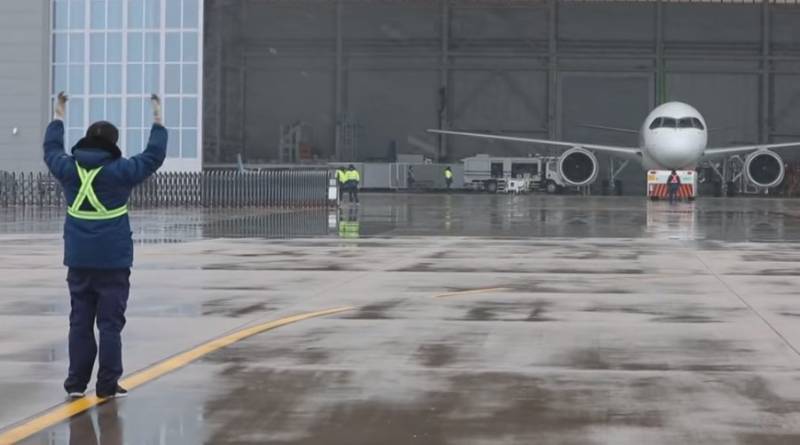 There are reports from China that the American company General Electric received permission from the US administration to export to the PRC
aviation
engines for passenger airliners COMAC C919. Recall that earlier in the White House they talked about their unwillingness to support such a deal, arguing that China can get the latest technologies in aircraft engine building and use them in the future to their advantage.
For example, as the Trump administration noted, obtaining American engines will allow the Chinese to increase their level of competition with Boeing, especially considering the situation in which the Boeing 737 MAX finds itself after a number of identified shortcomings.
Now, it is reported that GE has received an export permit, after which it will be able to export its aircraft engines for the needs of Chinese aircraft manufacturing enterprises.
China is ready to purchase CFM LEAP-1C engines for its narrow-body passenger aircraft from an American company.
Now the US president has decided to "make concessions" and said he is not going to act to the detriment of American companies working for profit.
Trump:
I am sure that China will buy our aircraft engines. After all, they are the best in the world. Moreover, we do not sacrifice our national security. We will only benefit from this.
And in General Electric itself previously announced forced measures to reduce staff in connection with the crisis. According to US media, in the aviation business segment, in the field of maintenance and repair, the company is forced to lay off about 2,5 thousand employees within 3 months.
From this we can conclude about the reasons for authorizing the sale of aircraft engines. For Trump, such permission becomes a measure of a forced nature, because otherwise GE could have faced even greater problems, now the company will have a large Chinese order.