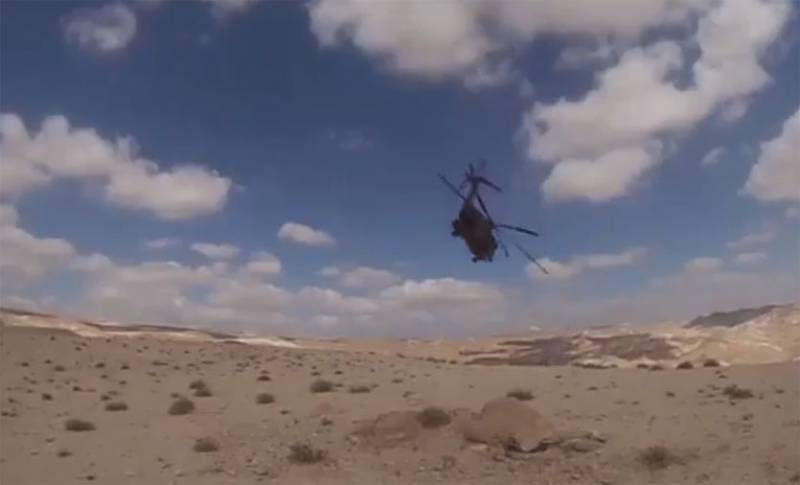 An emergency landing ended in a helicopter flight of the IDF. According to the latest information, we are talking about the Yasur helicopter. So in Israel, Sikorsky CH-53 helicopters are designated.
The IDF press service reported that the incident took place the day before in the central part of Israel, in uninhabited areas. It is alleged that the crew made the decision to make an emergency landing due to the revealed technical malfunction of the aircraft. A brigade was immediately dispatched to the emergency landing site.
aviation
technicians.
It is noteworthy that at the end of November last year, another Yasur IDF helicopter made an emergency landing. Then, as reported, during the scheduled flight, the engine caught fire, after which the flame spread to the fuselage of the rotorcraft. The crew landed a helicopter in the Negev desert. In the end, the helicopter burned out completely.
As a result of the emergency landing on April 5, as well as the one carried out in November 2019, no one was allegedly injured. It is noted that before departure the helicopter traditionally underwent a scheduled inspection by the technical service of the country's air force base. About whether during the inspection, identified any problems of a technical nature, is not reported.
For reference: Yasur Sikorsky CH-53 is a transport helicopter with a crew of 3 people. On board there is the possibility of placing troops of up to 38 people. The maximum load capacity is about 5,8 tons. In the Israeli Defense Forces, Yasur helicopters have been in operation since the early 1970s.