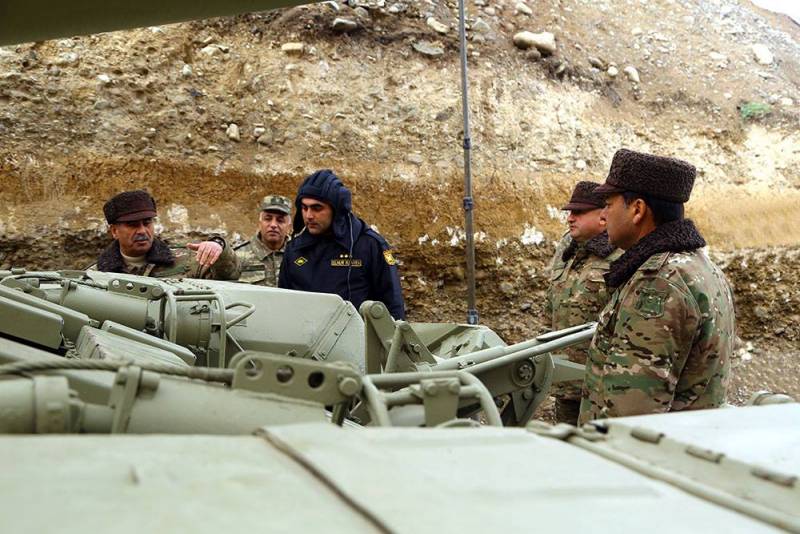 From Transcaucasia, there are reports of a sharp aggravation of the situation on the Armenian-Azerbaijani border. The Armenian side claims the shelling, which was carried out by the army of Azerbaijan. According to the latest data, settlements Baganis and Voskevan came under fire.
The materials say that as a result of the shelling a child was injured - a resident of Voskevan.
From the message of the Ministry of Defense of the Republic of Armenia:
The Azerbaijani side made an attempt to sabotage penetration towards the Armenian positions of the Noyemberyan region of the Tavush region. Thanks to the actions of the Armenian Armed Forces, the enemy was thrown back, information about the losses is being specified.
Allegedly, the Azerbaijani side fired for at least half an hour. Local residents report damage to the houses and infrastructure of the villages. From which
weapons
fired, not reported.
The Azerbaijani Defense Ministry has not yet commented on these reports.
Against this background, it became known that the Turkish authorities called for a boycott of the elections in Nagorno-Karabakh. Elections in the region were scheduled for today - March 31. The Turkish Foreign Ministry called Nagorno-Karabakh the territory occupied by Armenia, adding that there can be no election in the region under occupation.
From a statement by the Turkish Foreign Ministry:
This is an open violation of the principles of international law, including UN Security Council resolutions and OSCE principles.