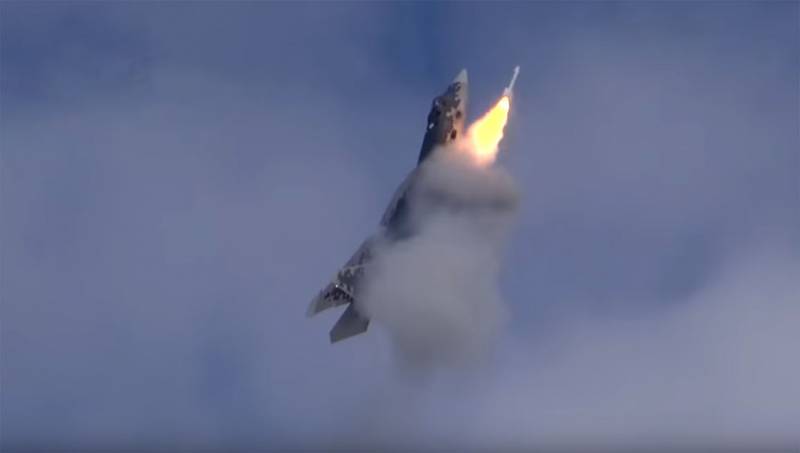 The Chinese press is discussing the situation in the Russian Federation in relation to the operation of fifth-generation fighter pilots. The military-thematic section of a major Chinese information resource Sina discusses a video published by the Russian Ministry of Defense that tells how pilots of the Russian aerospace forces master the latest
aviation
technique. The video, published on March 25, is called "Beyond the Laws of Physics."
The Chinese author, commenting on the video, writes about the demonstrated ability of the Su-57 to fire missiles of the "air-to-air" class at "outrageous angles of attack."
From the material:
Russian Su-57 fighters are capable of striking air-to-air missiles, carrying out almost vertical climb.
According to the author of the material on the Sina resource, this allows the Su-57 pilot to attack the enemy's aircraft while in the lower echelon, which for many other fighters would be regarded as losing in advance in the event of an air battle.
The video of the Ministry of Defense in question:
Further, the Chinese author writes that the video published by the Russian defense department answered the question of where the missiles are located on the Su-57 fighter.
From the material:
Two huge "cocoon" compartments under its wings turned out to be lateral locations for air-to-air missiles. Due to their small size and inconspicuous location, these "cocoons" were previously considered an on-board electronic system, and now it is finally confirmed that they are directly related to arming a fighter with R-73 missiles or their modifications. Thus, the mystery of the location of missiles on the Su-57 in the internal compartments is unraveled.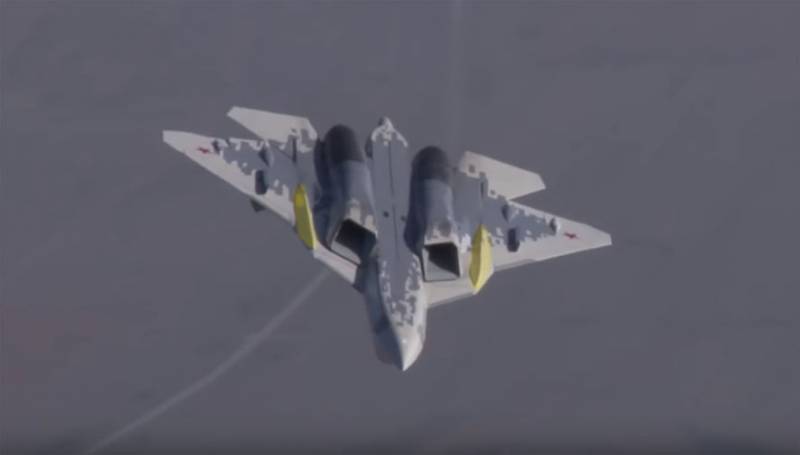 Marked in yellow
How much the internal arms bays on the Su-57 were "secret" is an open question. Apparently, no one was going to hide the presence of internal compartments for full-time rocket weapons of the new generation Russian fighter. Therefore, the statement on the "solved secret" looks strange.