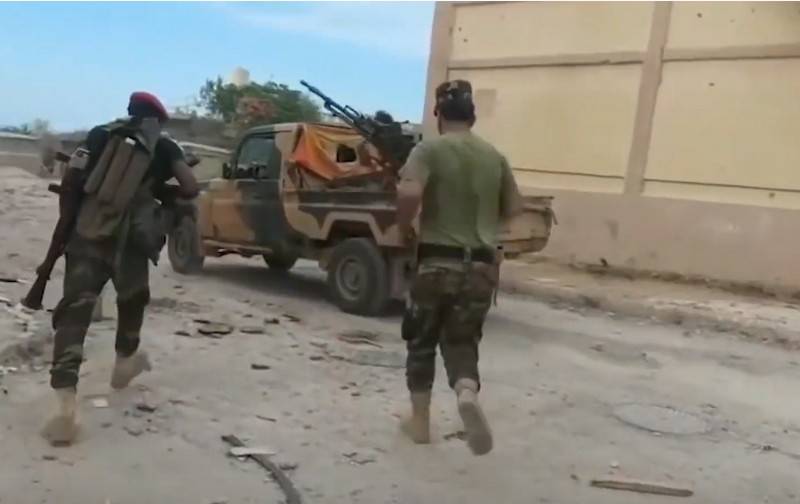 Despite the truce announced in connection with the global coronavirus pandemic, hostilities resumed in Libya. According to local media, since Friday morning there have been fierce battles between the LNA and the PNS.
The resumption of hostilities, according to media reports, was facilitated by the attack of the Haftar Libyan National Army units on the convoy of the Government of National Accord Saraj, who left Misurata in northwestern Libya. A single attack quickly escalated into fierce fighting between the opposing sides.
According to media reports, about 70 people on both sides have already died in battles.
The EU criticized the unleashed hostilities, which called on the parties to return to a humanitarian truce in connection with the spread of the coronavirus. EU High Representative for Foreign Affairs and Security Policy Josep Borrel on Saturday night called on both sides of the Libyan conflict to immediately cease hostilities and take part in reaching a political settlement.
European Union calls on all UN member states to respect UN embargo on supplies
weapons
, stop the influx of foreign fighters into Libya and "refrain from destabilizing actions." According to the head of EU diplomacy, one of the most important tasks in the near future is the resumption of Libyan oil fields, blocked in connection with the renewed hostilities.
Oil production should urgently resume under the auspices of the National Oil Company (NOC), and it is necessary to ensure its equitable distribution between the Libyan regions and in the interests of all Libyans
- says a statement.