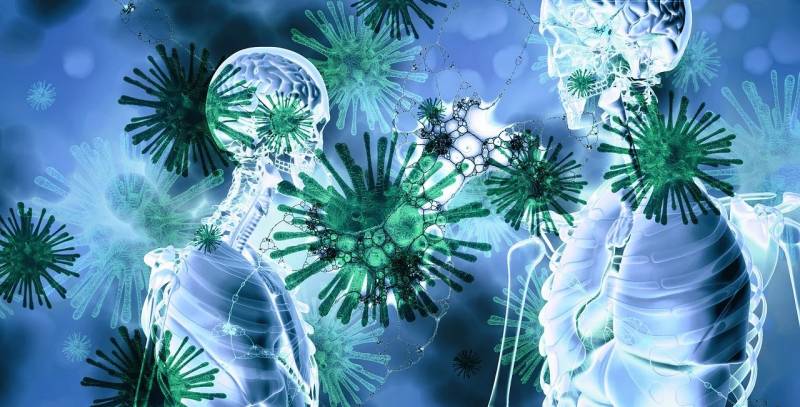 The claims that the new type of coronavirus is not so scary that it is like a new type of flu do not really convince us when we see the applied sanitary-epidemiological measures and hear reports from the fronts of the war from around the world with this disease. Not a single type of flu, including SARS, has been associated with such effects.
How is coronavirus different from ordinary flu virus?
Both our and not our medical luminaries tell us how to protect ourselves from the new virus, but they say little about this virus itself. We are not doctors, but still not without higher education, as one expert humorist said, and we managed to get some of the simplest, innocent information about this virus from sources close to the sanitary and epidemiological services, and, of course, to the services The Internet.
Compared to the influenza virus COVID-19, it's just a giant, Gulliver in the country of midgets. Therefore, conventional medical masks delay him, unlike ordinary flu viruses. Therefore, people with suspected coronavirus, as experts advise, masks really need to be worn: they will delay it.
The large size of COVID-19, of course, greatly increases its "viral" weight, so it "flies badly" in the air and settles somewhere relatively quickly. Related to this is the recommendation to stay at a distance of at least one meter from each other: the coronavirus from the potential carrier will simply "not reach you".
However, the heavy COVID-19 settles well on various surfaces, so we can pick it up with our hands from some surfaces or objects, past which the coronavirus carrier simply passed. Therefore, we see stunning imagination footage of disinfection of public transport and entire streets and cities. Therefore, they urge us, and quite rightly, to wash our hands more often and thoroughly and to disinfect everything that you reach. And what a potential carrier of coronavirus can reach.
In this regard, the mask on the face protects us not so much from inhaling the coronavirus, it will not reach you, but from the instinctive touching of the face with your own hands, with which you can, somewhere passing by, touch infected surfaces.
The most unpleasant
Still, it's important to understand why all this needs to be done. Because there is another extremely unpleasant characteristic of COVID-19: it retains vitality and pathogenicity, according to sources, on cardboard - up to three days, on metal and plastic - up to several weeks ...
This property, in our opinion, allows us to consider it still as biological
weapon
whatever origin. Therefore, military medical equipment for disinfection from COVID-19 is used, and our sanitary special forces brought KamAZs to Italy for sanitizing Italian streets.
The high survivability of COVID-19 in the environment strongly distinguishes it from ordinary flu, therefore this coronavirus is not influenza: they did not and do not do similar treatment for influenza due to the lack of such a need, military medical quarantines are not introduced.
All this, taken together, raises big questions about the origin of the new type of coronavirus, not to mention its pathogenicity and ways to combat it. Here we can only improve our discipline and immunity and hope for the success of our virologists.
Experience son of difficult mistakes
American and British scientists recently issued a joint statement on the natural origin of the coronavirus COVID-19 as a result of a bat or snake meeting in nature or in the Huanan wildlife market in Wuhan. In some form.
In general, meeting a bat and a snake can be relatively easily reproduced in the laboratory. Perhaps the Chinese virologists in Wuhan are already doing this.
If, as a result of this experiment, it is possible to isolate COVID-19, then the US-British hypothesis about its natural origin will be brilliantly confirmed, but what if it fails or something else happens?
Then there will be natural-scientific questions to US-British virologists, and not only to them.