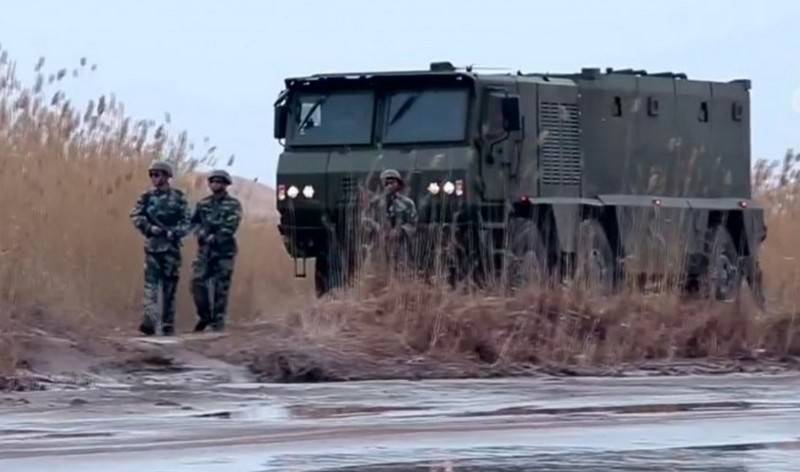 The People's Liberation Army of China (PLA) has adopted a new armored car with increased security VP22. This was reported by the Chinese television channel CCTV 7 in the program "Science and Technology of National Defense."
According to the channel, the PLA units began to receive serial armored vehicles. The machine was developed by Norinco Corporation. Enhanced mine protection is claimed, but details are not provided. Earlier in the media, information appeared that the crew of the armored car is two people, the airborne compartment accommodates 16 troops. A 492 hp diesel engine is installed on the car. with an automatic transmission that allows you to disperse an armored car to 90 km / h at a distance of 600 km. The wheel formula is 6X6, the wheels have a swap system.
Any weapon can be installed, depending on the tasks performed: from combat modules with a 12,7 mm machine gun to a 35 mm automatic grenade launcher. Possible options for installing ATGM. Booking the cabin and the landing compartment protects against small arms
weapons
and shell fragments.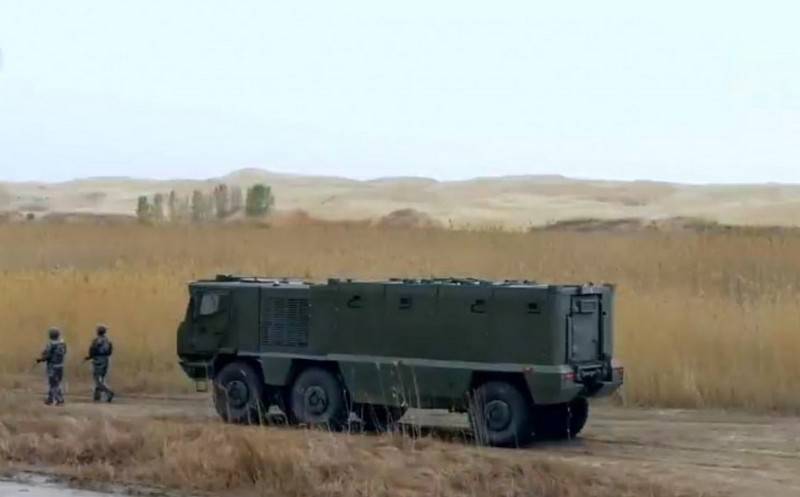 Military experts drew attention to the fact that the layout of the VP22 resembles the Russian Typhoon-K high-security armored car, and some claim that the Chinese armored car is a clone of the Russian one.