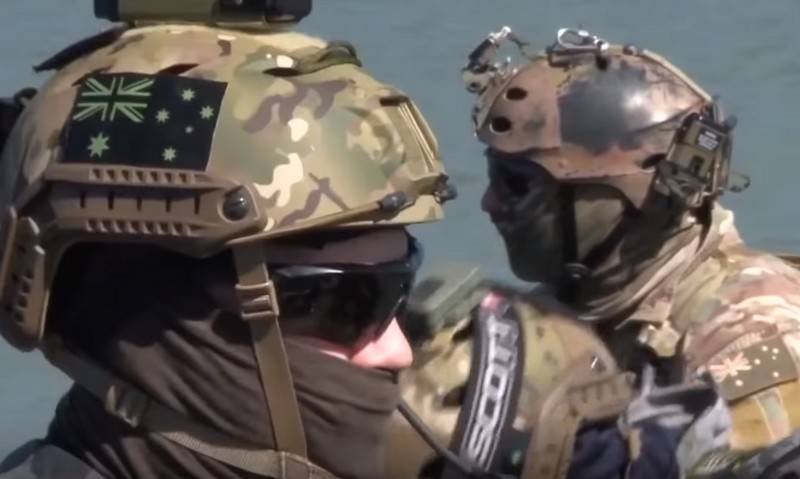 Australian special forces have been accused of crimes committed in Afghanistan. This was facilitated by the leak of classified documents from the Ministry of Defense of the country. About this writes InoSMI.
Australian commandos appeared in Afghanistan in 2001 simultaneously with the manifestation of the US military there and stayed until 2014, after which the bulk of the troops were withdrawn from the country. However, about 400 military personnel remained in Afghanistan as part of Operation Strong Support.
According to published data, only from 2009 to 2013 there were ten cases of controversial situations where Australian special forces opened fire to kill, which killed civilians, including minor children. Two of them are undergoing an official investigation, the rest of the cases have not been widely publicized until recently.
The documents that "leaked" from the Australian Ministry of Defense describe several cases where the use of
weapons
the Australian military is questioned. For example, in 2009, Australian special forces threw grenades at an Afghan man in a house. As a result, five children who were with him died. In 2013, an Australian soldier opened fire on two Afghans riding a motorcycle, one of them was killed. Also mentioned are cases where the hands of the killed Taliban were cut off and a helicopter hit children playing near the village.
The Australian media corporation ABC (Australian Broadcasting Corporation), which publishes scandalous materials, draws attention to the tactics of special forces of all countries, operating on the principle of "shoot first - then ask," accusing the military of indifference to the lives of Afghans. According to experts, the actions of special forces in Afghanistan led to the exact opposite result, providing the Taliban with support for the local population.