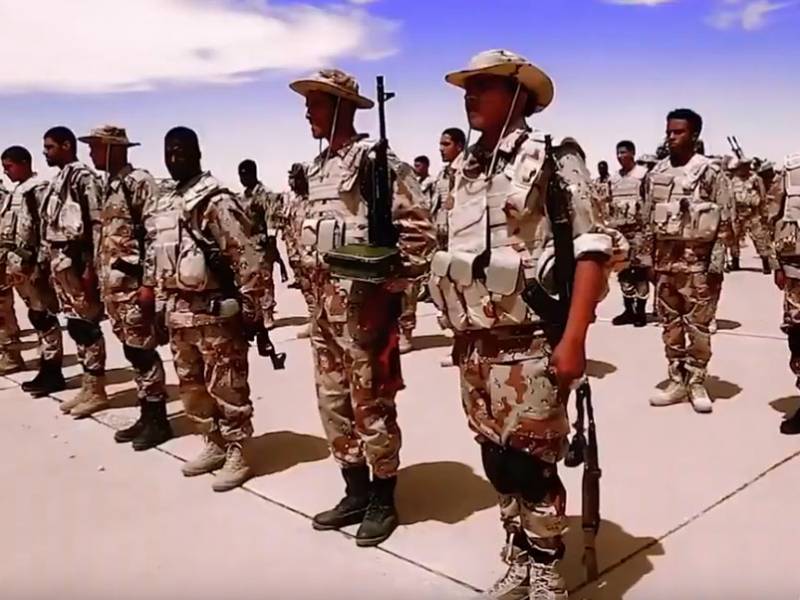 An unexpected statement was made by one of the Libyan National Army generals. Recall that the LNA is subordinate to Marshal Khalifa Haftar, who is conducting an armed struggle against another Libyan army, reporting to Prime Minister Fayez Sarraj. For several months now, the Haftar army has been trying to take control of the country's capital, Tripoli, but so far without success.
Against this background, the Libyan brigadier general Khalid al-Majub said that 99 percent of the territory of Libya are under the control of the LNA. According to al-Majub, Turkey is hindering the peace process in Libya, which sends controlled mercenaries and military instructors, as well as special operations forces to North Africa.
Khalid al-Majub in an interview with ANHA says that in recent years Turkey has transferred up to 5 thousand mercenaries to Libya, and also delivered
weapon
, ammunition, uniforms.
General:
They (Turks) supply the militants with drones, armored vehicles, shells, mortars. They send advisers here, their officers. At the same time, Erdogan's mercenaries did not join the previously announced truce.
At the same time, the Libyan brigadier general said that the Arab countries, the countries of the Middle East should influence Turkey in order to stop supporting gangs in Libyan territory - for a comprehensive ceasefire.