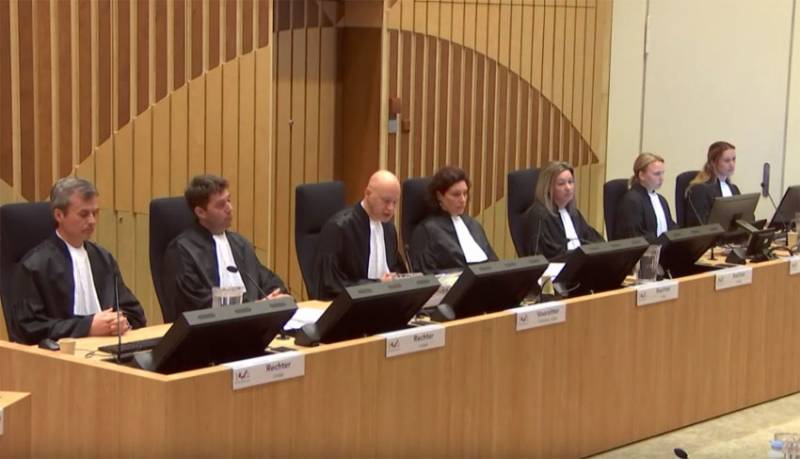 In the Netherlands, the trial in the case of the downed Boeing of the Malaysian Airlines airline continues. The plane was shot down in July 2014 in the sky over the Donbass. The prosecution is inclined to argue that the perpetrators of the attack on MH17 are three Russian citizens and one Ukrainian citizen.
Jerry Skinner, a lawyer for the relatives of the victims, made a statement to the press during the ongoing trial. Skinner, representing the interests of 40 families, said that the name of the Russian president should be heard in the trial.
Skinner:
We filed a lawsuit in case MH17 with the European Court of Human Rights against Russia and against Vladimir Putin. Probably, in this process we will hear the names of officials close to the Russian president and the name of Mr. Putin himself. I don't think we can learn a lot. But still so powerful
weapon
, as an anti-aircraft missile system, could not leave Russia without sanction at the highest level. This all happened, as we believe, since Mr. Putin gave such a sanction.
Thus, while the Kremlin is discussing the so-called "nullification" of the presidential term, bringing it under the amendment of the Constitution, the name of President Putin sounds different in the Netherlands. The prosecution and the attorneys of the families of the victims are trying to use every opportunity to transfer the case to the level of almost the state with the next multi-billion dollar lawsuits.
Recall that the Dutch investigation, based on records on social networks and compiled negotiations of the Donbass militia, for almost six years tried to bring all this under accusations against Russia. At the same time, there are still no answers to the most important questions, including the question of why Ukrainian dispatchers took the airliner over the epicenter of hostilities.