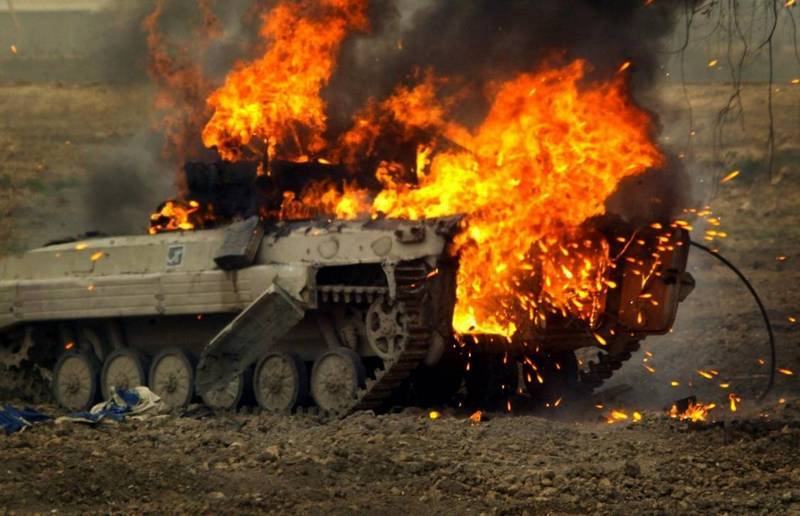 One Ukrainian soldier was killed, another five were injured of varying severity while trying to "abduct
aviation
bomb "times of the Great Patriotic War. This was reported by the press service of the NM LPR.
As explained by the press officer of the LPR People's Police Directorate, Ivan Filiponenko, information about the incident was obtained from a source in the 93rd Armed Forces brigade, which is currently located in the area of ​​the demarcation line in the Donbass.
According to a source, when equipping a caponier for armored vehicles, servicemen of the 93rd brigade discovered an aerial bomb of the Great Patriotic War. The servicemen decided to get the bomb on their own, which subsequently led to an explosion of ammunition, the death of a lieutenant who carried out command and injured five servicemen of the Armed Forces.
(...) for the purpose of profit, enterprising militants decided to get a deadly object on their own and did not come up with anything better than pulling it out, hooking towing ropes over the BMP. While the extraction operation was in its final stages, a powerful explosion rang out
- said an officer of the NM LPR.
After more than 75 years of waiting, the bomb reached its goal, and the Ukrainian fascists paid for the terror of the civilian population of Donbass. As a result of the blast, one invader died, five more militants were injured, one unit of infantry fighting vehicles was destroyed
- said in a statement.
Currently, the commission of the headquarters of the operational-tactical group (OTG) "North" is working at the scene.