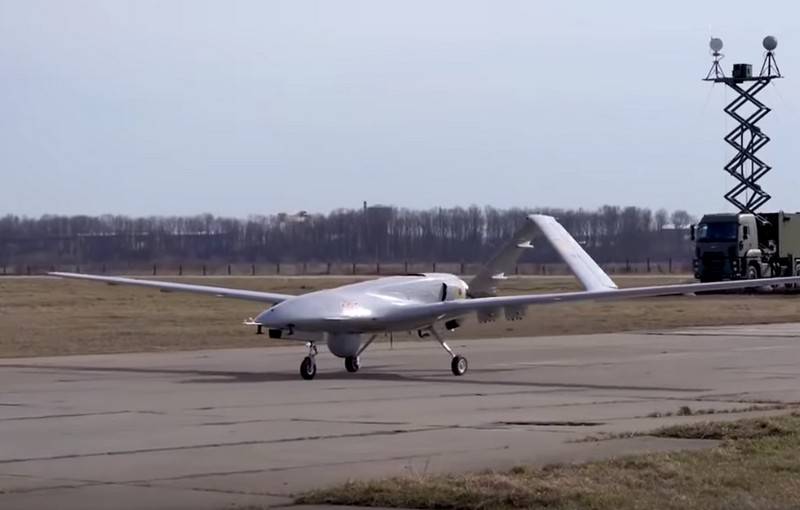 Turkey will assist Ukraine in organizing the production of Turkish shock unmanned systems at Ukrainian enterprises. This is stated by the Ministry of Defense of the country.
The Ukrainian Ministry of Defense is working on the issue of organizing the production of Turkish drones, while it is reported that Ankara is ready to assist Kiev in this matter. According to former defense minister Andrei Zagorodniuk, who left this post on March 4 when the government changed, "drones are very promising
weapon
and Turkey has proven this in the fighting in Syria. "
The Ukrainian consulting agency Defense Express said that the Turkish Bayraktar TB2 drone, previously delivered to Ukraine, is actively and successfully used in the Spring Shield operation in Idlib province, Syria.
The drone is used not only as a scout and gunner of high-precision weapons, but also for strikes, with high efficiency destroying the military equipment of the Assad regime with the help of light guided munitions MAM-L
- writes the Ukrainian agency.
At the same time, many Western publications specializing in military issues note that the heavy losses of Turkish drones cast doubt on their ability to counter ground-based air defense systems of the Syrian army.
Recall that Kiev received from Ankara six operational-tactical multi-purpose drones Bayraktar TB2, and at the end of 2019, Ukrainian specialists completed training in managing these complexes.
Earlier, the former secretary of the National Security and Defense Council Turchinov declared the necessity of using the Bayraktar TB2 drones transferred by Turkey to Ukraine in the Donbas against the militants of the DPR and Lugansk People's Republic, following the example of "attacks of Turkish drones in Syria."