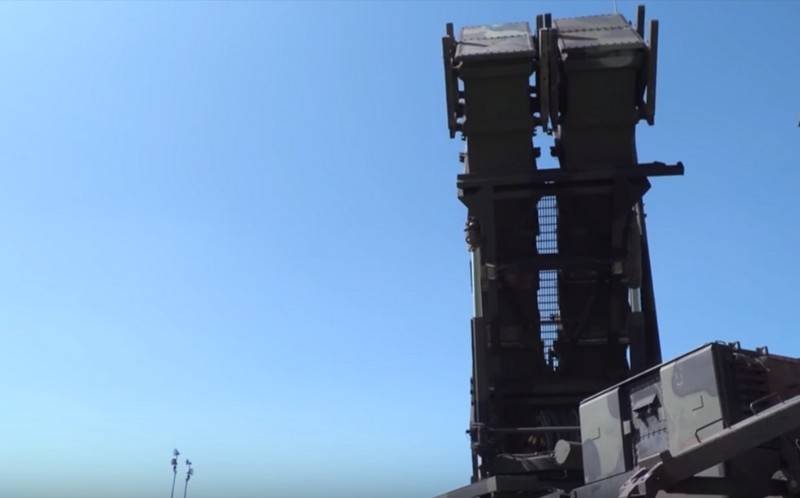 The US administration has not yet made any decision at the request of Turkey to temporarily deploy Patriot American anti-aircraft missile systems (SAM) on the southern border, due to divergence of opinion. This was announced by US Special Representative for Syria James Jeffrey.
During a visit to Istanbul, Geoffrey, speaking with the U.S. Permanent Representative to the United Nations, Kelly Kraft, stated that the White House does not have a common opinion on the possible temporary deployment of Patriot air defense systems on the Syrian-Turkish border, so no decision has yet been made on this issue.
There is no consensus on what to do and how fast in the District of Columbia
- he said.
Earlier it was reported that the US State Department advocated the temporary deployment of two Patriot air defense batteries on the southern border of Turkey in order to create a no-fly zone for the Russian and Syrian
aviation
over Idlib. The Pentagon opposed this decision. The US military considers this venture "bad," while stating that it does not "want to set a bad precedent," which will still not change anything "in the calculations of the Russians." At the same time, both the State Department and the Pentagon say that there is no talk of selling Turkey Patriot air defense systems, the whole talk is about the temporary deployment of the complexes.
Recall that the Turkish Minister of Defense Hulusi Akar sent a request to Washington to temporarily place the Patriot anti-aircraft systems on the southern border of the country with the Syrian province of Idlib in order to close the airspace over the Idlib province for Russian and Syrian aircraft. The Pentagon said that they received the request and "in the know."