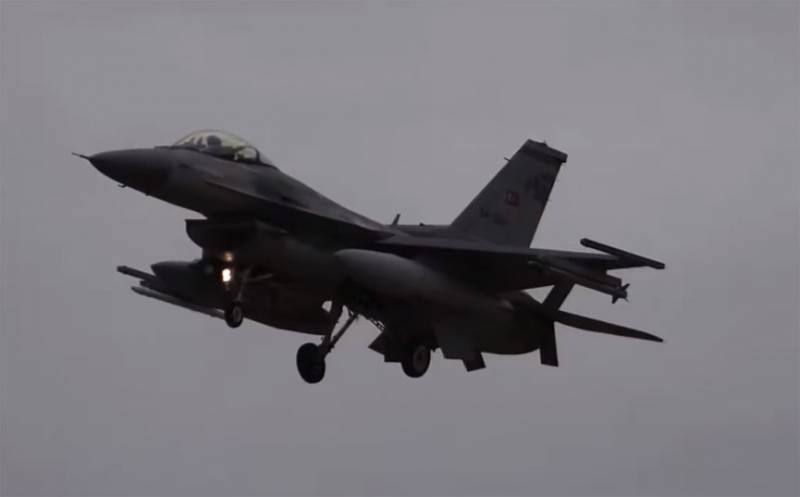 The Turkish media publish some details of how the Turkish Air Force acted, shooting down the planes of the Syrian air force. Recall that over the past few days, Turkey shot down three aircraft of the SAR Air Force: two Su-24 bombers and a combat training L-39.
It is noted that all these aircraft were shot down by F-16 fighters, which were not included in the airspace of the Syrian Arab Republic. To strike, air-to-air missiles were used.
From the material on the Haber TV channel:
And although the airspace over Idlib Damascus was closed, this did not prevent the F-16 crews from delivering accurate strikes and destroying three regime aircraft. Turkish pilots really intimidated air force pilots of the regime - they bring down planes without crossing borders.
The report, citing the command of the Turkish Air Force, states that both the Su-24 and L-39 were spotted by radars even at the moment when they took off from the airfields of the base.
From the report:
The processed radar data was transmitted to the crews of the F-16. Aircraft of the Turkish Air Force as close to the air borders (Syria), focused on targets and struck with long-range air-to-air missiles.
The statement of the professor of the University of Uludag Ferhat Pirinci is given:
Turkish combat
aviation
did everything to reduce the number of regime aviation sorties over Idlib. As the planes were hit one by one, Assad began to panic.
Apparently, the Turkish professor "personally observed" the emotions of Bashar al-Assad, if he allows himself such statements. In this case, one should ask if there was a panic for Recep Erdogan when almost four dozen coffins with dead Turkish soldiers were delivered to Turkey in the last few days.