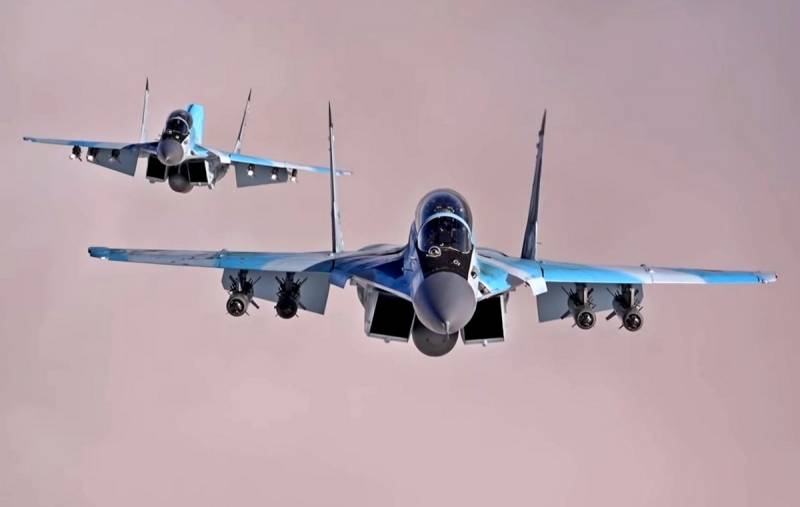 The latest intelligent critical overload protection system for highly maneuverable combat aircraft was developed by Russian specialists. A patent has already been obtained for the system, the press service of the MiG Russian Aircraft Corporation (part of the United Aircraft Corporation) said.
As explained in the press service of the corporation, the new system was developed by MiG specialists. In combination with the helmet-mounted display and target designation system, the new system allows the pilot not to be distracted by the dashboard to monitor piloting modes during air combat.
It is also possible to exceed the critical overload in the 1-2G range due to the application of additional force to the aircraft control stick, as well as temporary or complete shutdown of this system
- said the press service.
According to the CEO of the corporation, Ilya Tarasenko, a new automated intelligent system of protection against extreme overloads is already being implemented on modern MiG aircraft. In particular, the system is installed on MiG-35 and MiG-29M / M2 fighters.
Improving the efficiency, convenience and safety of operation - priority objectives in the development and integration of new technologies in our
aviation
complexes
- said Ilya Tarasenko, Director General of MiG Corporation.