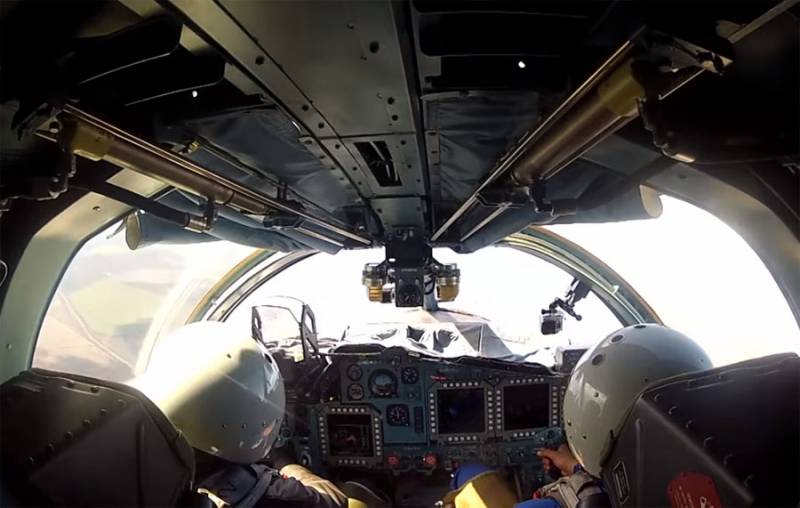 The publication "Military-Industrial Courier" published material that is also devoted to the program for creating the Su-34M naval fighter-bomber. The original plans were to create such multi-purpose aircraft for the Russian Navy with a large radius of combat use. The importance of the program was that the new aircraft could use the increased mass of the missile and bomb load without reducing the mentioned combat radius.
However, work to create a marine version of a fighter-bomber was postponed. And the reasons in this case, as reported, are not at all technical in nature.
The main reason, apparently, again lies in financing issues.
The author of the article "Su-34 asks at sea" in the "Military-Industrial Courier" Maxim Klimov writes that it was planned to arm the Su-34M with anti-ship missiles. One of the nomenclature positions on such weapons is the Zircon hypersonic anti-ship cruise missiles. Today, these missiles are being tested on surface warships, and soon they will be tested on submarines.
It also reports plans to arm the Su-34M with Onyx missiles.
Of
Articles
:
Current marine rate
aviation
The Navy, on "tactical" anti-ship missiles of the X-35 type, with a sharply increased range of SAM missiles of the enemy's ships, brings our carriers under execution before they reach the range of missiles.
Not all experts agree with this interpretation of the situation. In particular, it is noted that when using naval aviation with the mentioned types of missiles, one should not forget about such a component as electronic warfare equipment. Modern Russian electronic warfare systems increase the security of aviation assets when the enemy uses sea-based anti-aircraft missile systems.