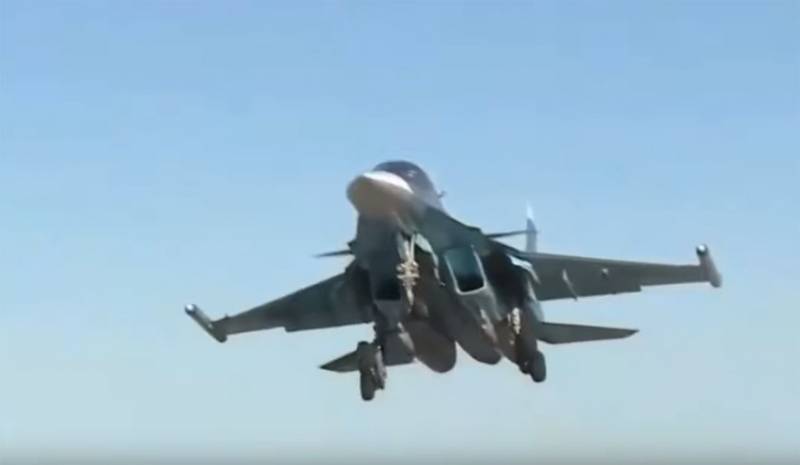 A video appeared on the web that allegedly shot an attempt by militants in Idlib province to hit the Syrian Air Force and Su-23 Russian Air Force from MANPADS MiG-34. The description for the shot video states that the Syrian and Russian aircraft managed to avoid defeat by firing heat traps.
This video was shot and published by the militants of one of the groups fighting against government forces in the province of Idlib. According to the Telegram channel Directorate 4, the terrorists tried to bring down the MiG-23 of the Syrian Air Force and Su-34 of the Russian Air Force from MANPADS in the vicinity of the towns of Banish and Sarmin.
In both cases, the crews managed to escape from the fire by shooting false thermal targets
- stated in the material.
The likelihood that this video really shows attempts to bring down the Syrian and Russian
Aviation
Idlib is quite large. Last Wednesday, militants three times announced attempts to bring down planes that attacked their positions. However, as the terrorists themselves admit, all their attempts were unsuccessful.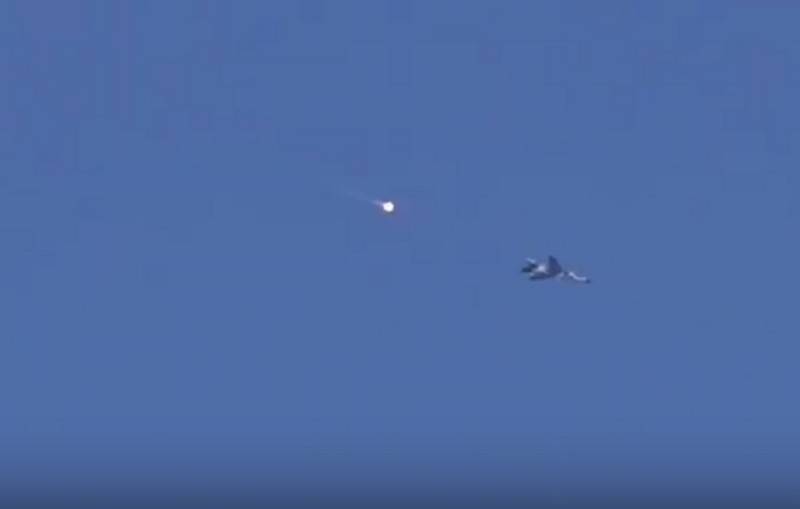 It was previously reported that pro-Turkish groups fighting on the side of the Syrian opposition, including the Hayat Tahrir al-Sham terrorist group banned in Russia, got US-made MANPADS, most likely handed over by the Turkish military to repel attacks by Russian and Syrian aircraft.