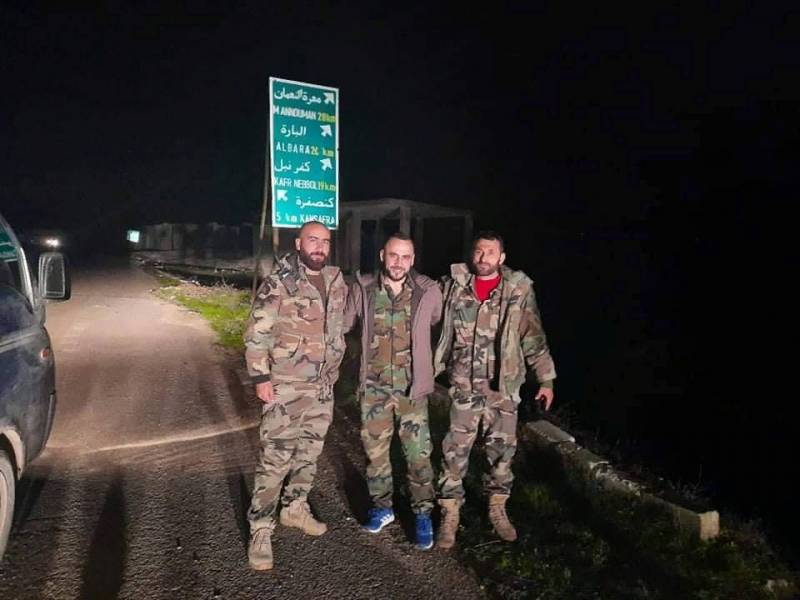 Syrian military
In Syrian Idlib, fighting continues for literally every piece of land. Settlements and their individual streets and quarters can change hands in one day. Both sides of the confrontation suffer daily losses, using practically all the forces and means available against each other.
The Turkish media published materials about the next losses in the composition of the Turkish Armed Forces in the Syrian Arab Republic. According to reports, the Turkish military died as a result of an attack undertaken by "Assad regime forces."
Meanwhile, Syrian government forces have made significant progress in the south of Idlib province over the past couple of days, liberating vast territories from the terrorist occupation right up to the villages of Beit Akhmat-Kaddur and Al-Sheikh Sultan.
By striking in the direction of Mansoura and Kirbat al-Nakus, the SAA can finally liberate the entire south of Idlib from militants. The group operating in southern Idlib is close to final defeat.
At the same time, the extremely tense situation for the CAA remains in the region of Serakib. There, the militants, having previously taken control of the village of Nairab, advanced east and managed to dislodge CAA units from Wadi al-Akib.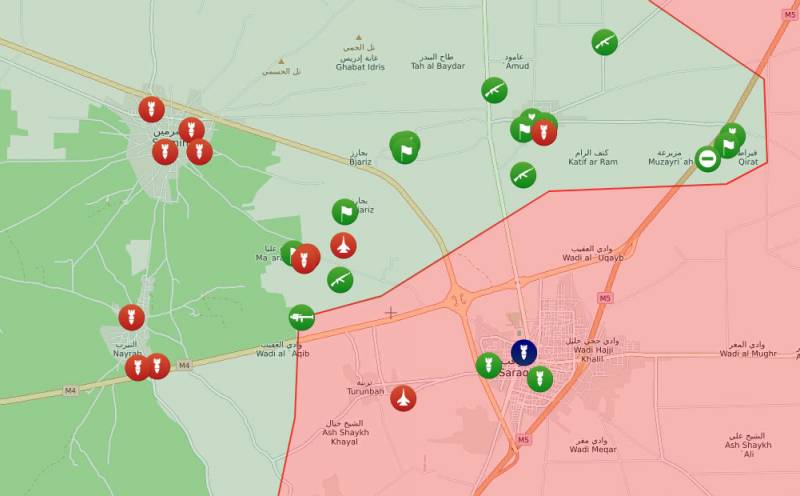 Literally a kilometer or two to the militants remains to the most important transport interchange M4-M5. Armed groups actively supported by Turkish troops are firing at SAA positions in the area of ​​this junction north of Serakib.
Aviation
used to prevent militants from reoccupying this key city in the Syrian province.