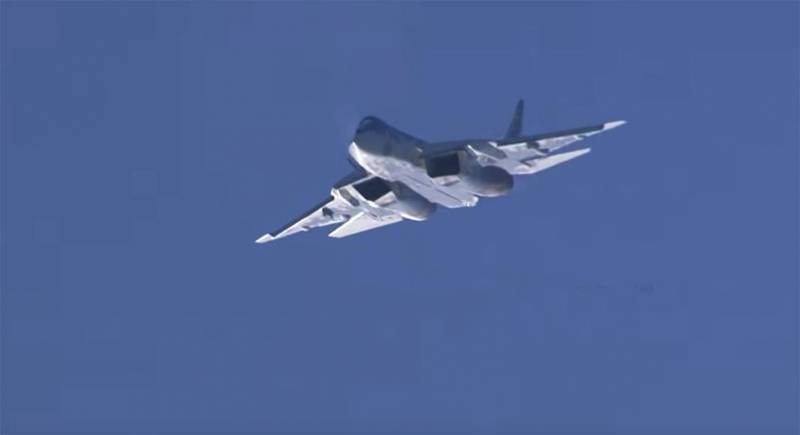 The Chinese media once again raised the question of the likely procurement of the fifth-generation Russian fighter Su-57. Recall that earlier in China they asked about the possibility of buying a limited batch of these fighters "for the study of technology".
Of particular interest in China are the engine technologies for this fighter. And in China they do not hide the fact that they expect the appearance of the Su-57, equipped with engines of the so-called second stage, which will significantly expand the range of capabilities of a combat aircraft.
КитР° Р№СЃРєРёР№ РІРѕРµРЅРЅС ‹Р№ эксперт Р'Р ° РЅ Р®РЅС † РёРЅСЊ РѕС'РјРµС З Р ° РµС ', С З С'Рѕ J-20 РљР ° ¶Рµ РЅРµ СЏРІР »СЏРµС'СЃСЏ единственны Рј РІРѕР · РјРѕР¶РЅС ‹Рј РЅР ° РїСЂР ° вРРеЌииииииииииииииииииииР
aviation
РЅРѕРІРѕРіРѕ РїРѕРєРѕР »РµРЅРёСЏ. R еР° Р »РёР · уется РїСЂРѕРІСЂР ° РјРјР ° истреР± ител СЏ J-31, РєРѕС'РѕСЂС ‹Р№ В" Р · Р ° С'РѕС ‡ еР° Р ° Р »СѓР ± РЅСѓСЋ версию РґР» СЏ СЃС'СЂРѕСЏС ‰ РёС ... СЃСЏ Рё Р · Р ° РїР »Р ° РЅРёСЂРѕРІР ° РЅРЅС‹ С ... Рє РІРѕСЃС'СкеР° Р ... ев (РЅР ° С ‡ РёРЅР ° СЏ СЃ Type 003), тР° кже СЂР ° СЃСЃРјР ° тривР° ются СЂР ° Р · СЂР ° Р ± отки Р · Р ° СЂСѓР ± ¶РЅС ‹С ... предприятий.
From a statement in the Chinese media:
The likelihood of acquiring a Su-57 for China is very high. Su-57 technologies could help in the development of the aircraft of the 6th generation.
Wang Yongqin:
For the development of its own aviation, it is necessary to study the best world experience and not to close exclusively on aviation facilities created within the country.
At the same time, China reminds us that Russia is already working on an export version of the 5th generation fighter, but has not yet delivered the Su-57 to its own airborne forces.