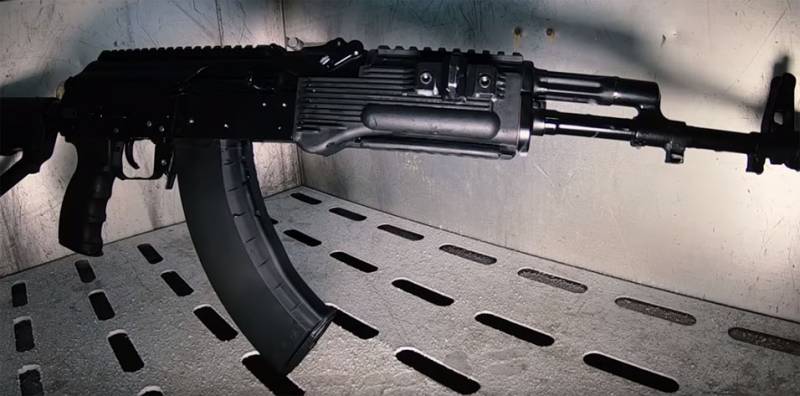 Major General J. Sandhu, representative of the Indian Ground Forces Command, spoke about some of the details of the contract for India's acquisition of Russian AK-203 assault rifles.
In India, they plan to replace this small
weapons
their INSAS assault rifles, which have been deprecated and have problems with reliability. Indian troops have said INSAS often crashes when used in high altitude conditions, such as operations in the Himalayas. In addition, these assault rifles are "afraid" of dust storms.
Indian reporters asked if the AK-203 would be too expensive? At the moment, the price of one AK-203 assault rifle under the contract with India is about 1,1 thousand dollars.
Answering this and other questions, General J. Sandhu noted that the contract also includes the transfer of technology for the production of automatic machines at a factory in India. The company in the state of Uttar Pradesh plans to produce automatic weapons of 7,62x39 mm caliber under a Russian license. The plant was opened in the spring of 2019, and then at the opening was attended by Indian Prime Minister Narendra Modi.
It is known that the Indian army will purchase 670 thousand AK-203 assault rifles, of which the bulk will be produced at the said enterprise in India. 100 thousand weapons will be delivered "finished" from Russia.